I have a youtube channel with over 750 Videos!


Hi, Thanks for visiting my website. My name is Will and if you have questions
or would like to
contribute projects or ideas you can contact me

Firing the Nemesis Ballista
Some of the things that the operator says.
It will hit you with a ton of force.
If you were holding onto a shield and the ballista bolt hit the shield it would rip your arm clean off the socket.
On full power it would go right through a shield and keep on carrying on.
Years ago they tested in on three mock bodies that the Army has, simulated human flesh. The bolt passed through all three and kept on going.
It is normally a three man unit that operates the ballista. And they can get it down to a speed of firing ten bolts a minute.
---
---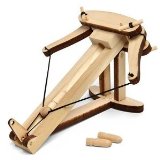 Miniature Ballista Kit
This 28 piece kit can fire payload over 30 feet!
Desk-topped sized measuring 8? l x 6? w x 6? h
Build the Ultimate Artillery Weapon of the Roman EmpireExplore the world of ancient artillery with this exciting ballista kit. Powered by a twisted high strength cord, this laser cut wood ballista fires over 30 feet! This 28 piece DIY kit contains wooden ammo and all the required hardware plus full color instructions. Desk-topped sized measuring 8" l x 6" w x 6" h. Required wood glue not included. For ages 9+.Part of a DIY medieval series. Also check out:3155190 Catapult Wood Kit3155191 Trebuchet Wood Kit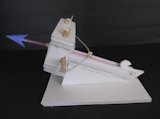 Make a Ballista out of foam board
It's an ancient Roman and Greek siege engine and you can make one out of foamboard. I have the template for you. Cut out the pieces, trace onto foamboard and put it together. Make a Ballista
---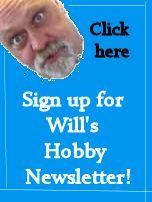 Do you like making projects and exploring a variety of hobbies?
Sign up for my free newsletter. I give you regular updates on hobbies and projects you can make. it is totally free and I don't share your email with anybody.