Battleship Cove
Battleship Cove is a collection of naval vessels open to the public. It includes a battleship, a submarine, two PT Boats and a Missile Corvette. There are of course lots of displays and information. And a whole lot of fun.

It is located in Fall River, Massachusetts and if you want to learn more about it you can visit the official website.

But, I am a model maker and diorama maker so I am going to focus on those aspects of the Battleship Cove tourist attraction.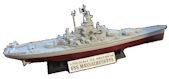 The Major attraction of the Cove is of course the battleship. It is the USS Massachusetts. In this picture you see the actual battleship. And in the foreground is the miniature battleship that I made. Being a model maker and diorama maker this was a treat for me to get to see the actual battleship that the model was made for. I have a youtube video and tutorial on how to make this model right here: Make a Model Battleship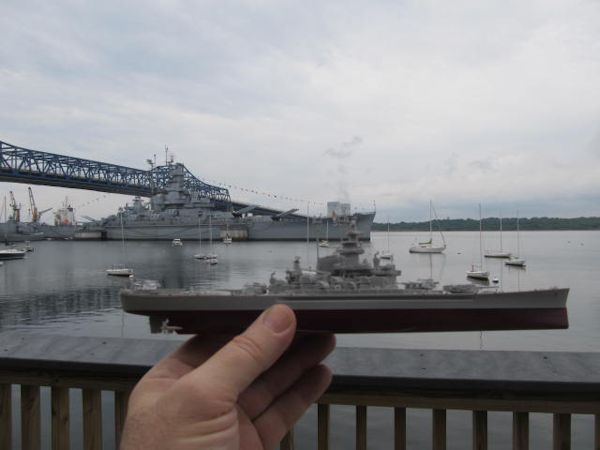 Another Major Attraction of the Cove is the Submarine Lionfish. It is quite wonderful. And it is open to the pulic. You actually walk in a portal one the back end of it, walk the length of the interior of the sumarine and come out the front. You get to see the whole thing easily from how they lived, the navigation, engines and torpedoes.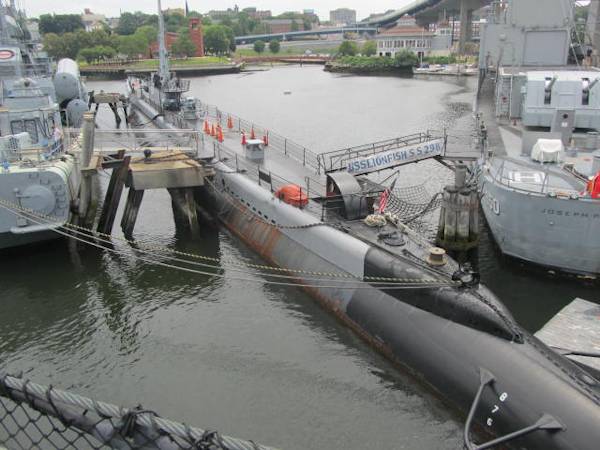 I don't have a model build of this exact submarine. But I do have a nice build of another submarine.

Make a Model Submarine
This is a wonderful little plastic model kit. I chose this one because it has the open side so you can see all the various stuff inside the sub. Fun skill level 4 which means it is a challenging build and I also have a video. Make a Model Submarine
The attraction also has a duck boat.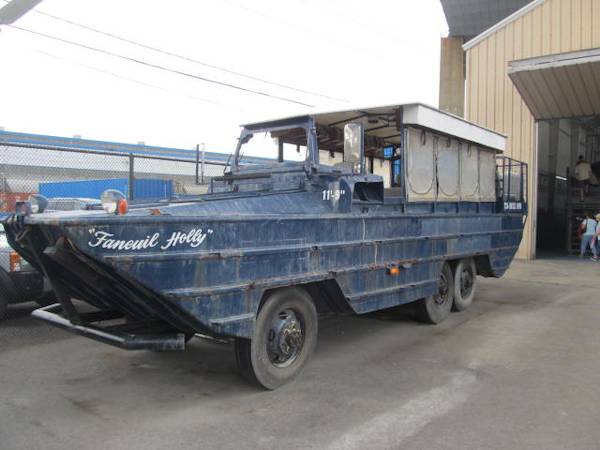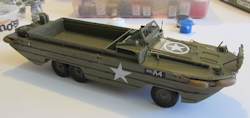 The Amphibious Truck (Duckboat)
The duck boat (DUKW) was a multi purpose vehicle that was effective on land as a truck and in water as a boat. You can check it out here: The Duckboat model
The attraction also has a pair of PT Boats in an indoor display. You can see the hull of one of the PT boats in this picture. And also you can see a miniature replica (103).Miniature is a bit of a stretch though because it is a pretty big miniature.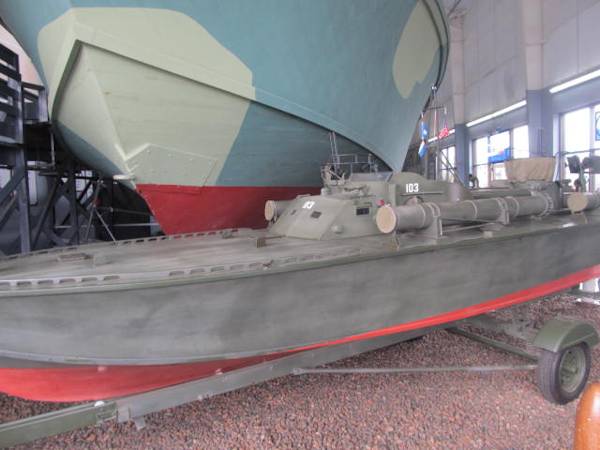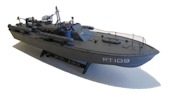 Make a Plastic Model PT Boat (PT-109)
Fun little project and easy to build. I take you through the steps of making this military torpedo boat. And the commander of this boat was John F. Kennedy. I tell you about the amazing story of this boat during WWII. Make PT-109

Okay! The Battleship Cove also has a lot of models and dioramas so let's take a look at some of them.
---
Will's Book on Diorama Making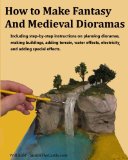 How to Make Fantasy and Medieval Dioramas
This books shows you how to make fantasy and medieval dioramas using many commonly available tools and materials. There are over 100 pictures and illustrations showing you how to make great dioramas in fantasy and medieval styles. Chapters include basics, water effects, terrain tips and special effects like electricity and small motors. Tutorials include how to use foam, plaster of paris and paper mache to make great looking dioramas.