I have a youtube channel with over 700 Videos!


Hi, Thanks for visiting my website. My name is Will and if you have questions
or would like to
contribute projects or ideas you can contact me

British Army Liberating a French Village
Here is a diorama that Frank has made. It depicts a scene of the British infantry on patrol clearing a French village.

There is a lot of detail in this diorama including carved cork for the surface of the road and foam for the buildings. And notice the detail like the electrical wires, the rubble and the stained glass window.

The kits for the vehicle and the figures are Tamiya.

Frank has made lots more dioramas of many different types. I have a page with them right here: Frank's Dioramas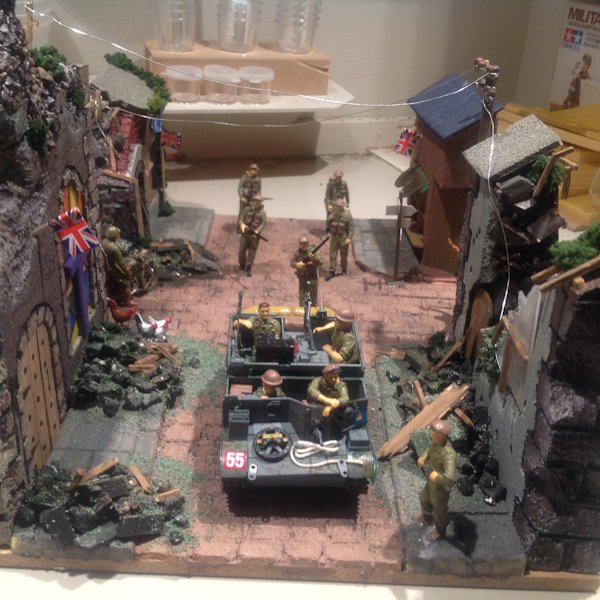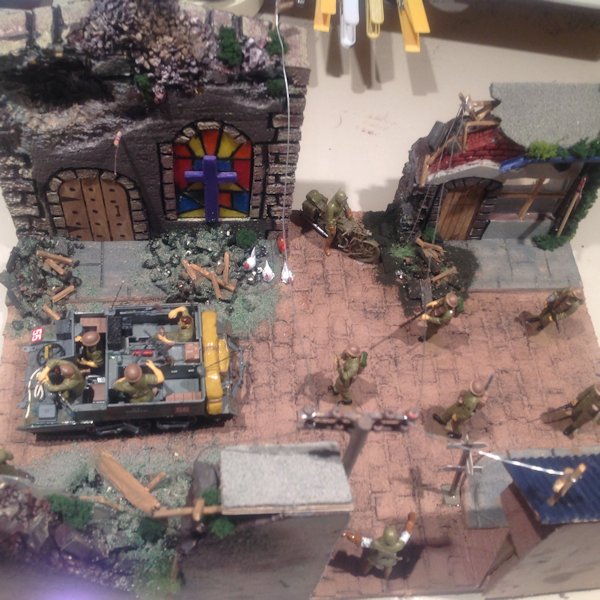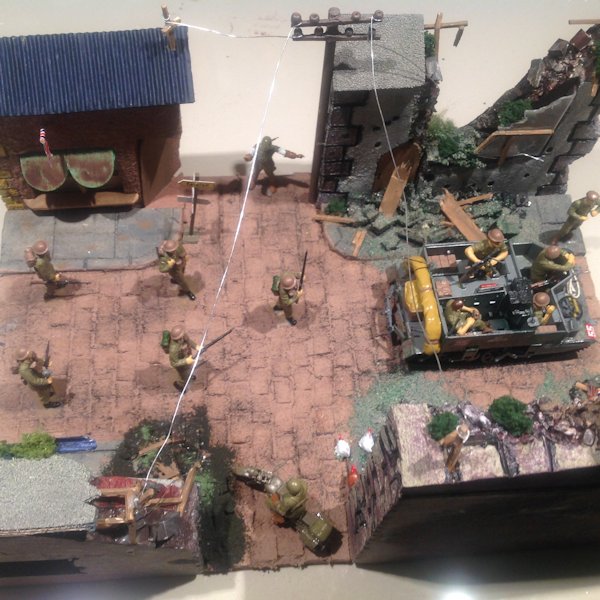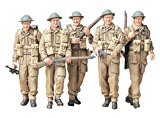 Tamiya 1/35 British Infantry on Patrol
1/35 Scale. This set comes with 5 figures with Weaponry includes a Lee Enfield No. 4 Mk.1, a Sten Mk. II Submachine gun, and a Bren Mk. II. Other accessories include a shovel, a pickax, a helmet, tool entrenching items, a mug, ammunition, a water bottle, a haversack, and other various carrying cases. Figures include an ammo carrier, a rifleman, a squad leader, a "second-in-command" figure, plus a machine gunner. Gun stand may be in open or closed position. Detailed facial expressions. Box illustrations provide paint scheme Finished figures dressed in olive drab uniforms, wearing their various carrying cases and holding their weaponry. Figures stand in animated and upright walking position. Skill level 2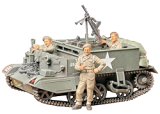 Tamiya Universal Carrier MK II
During World War II, Great Britain and its commonwealth Armies used a vast number of small sized, fully tracked weapons carriers, while the American and German forces relied mainly on half-tracks and wheeled transport. Development of these fully tracked carriers dates back to 1925 when Major (later Lieutenant-General Sir Gifford) Martel constructed a one-man "tankette" to interest the British War Purchasing Office. Since then, variations consisted of machine gun carrier, mortar carrier, light gun tractor etc. These weapons were built by several firms and although built for specific purposes, they did serve in the early days of the conflict. Experiences at the front however, showed a need for a multi-purpose vehicle, capable of a wide range of tasks. Thus the Universal Carrier Mk. I and the improved Mk. II came into being about 1940. The Universal Carrier had an open top crew compartment on each side of the engine compartment and a lightly armored superstructure. The Ford V-8 cylinder engine put out 85 brake horsepower and provided a 48km/h of top speed. Armament and stowage were varied according to its mission, but most typically, it carried a Czech designed.303 inch Bren light machine gun (modified and manufactured by Enfield), plus some other small arms. With its high mobility and adaptability, the Universal Carrier proved satisfactory throughout the conflict, from the African desert to the European campaign.
---
Will's Book on Diorama Making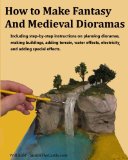 How to Make Fantasy and Medieval Dioramas
This books shows you how to make fantasy and medieval dioramas using many commonly available tools and materials. There are over 100 pictures and illustrations showing you how to make great dioramas in fantasy and medieval styles. Chapters include basics, water effects, terrain tips and special effects like electricity and small motors. Tutorials include how to use foam, plaster of paris and paper mache to make great looking dioramas.