I have a youtube channel with over 700 Videos!


Hi, Thanks for visiting my website. My name is Will and if you have questions
or would like to
contribute projects or ideas you can contact me

Kaylie's Diorama
John is a master diorama maker. He also has a small business called Hobbies in a Barn. And it looks to me like the art of diorama making runs in the family because here is one made by his granddaughter!

You can check out more of John's dioramas on my website right here. Hobbies in a barn on storm the castle
Hello Will,

Please find the attached photos of my 13 year old granddaughter's really great diorama based on a reading assignment in 7th grade. Artistic value as well as following the story line were big parts of getting a good letter grade and Kaylie really went all out with both. By using all of my scenery supplies I have in my Hobbies in a Barn she was able to recreate delicate yet complete scenery techniques that took me years to master, quite an accomplishment for someone who hardly ever got the chance to work within this medium!

I gave no help but let her have the run of the "barn" so to speak to dig up whatever was laying around and even let her use some of my HO scale figures, on loan of course.

Starting out with a recycled rubber diorama base which is what I use now and cannot find anymore on the market, she added the scenery using the techniques she had seen me use and on occasion had done herself over the years with my help on my HO layout. This time she was by herself with this and did a great job over a three night period at about 2 hours per night. The material included Styrofoam and acrylic paints and water based glue.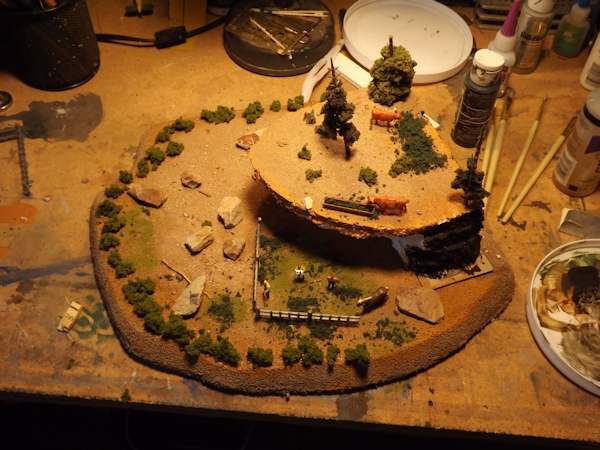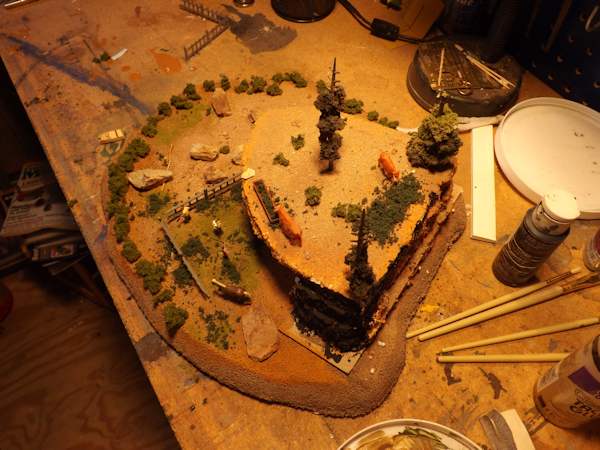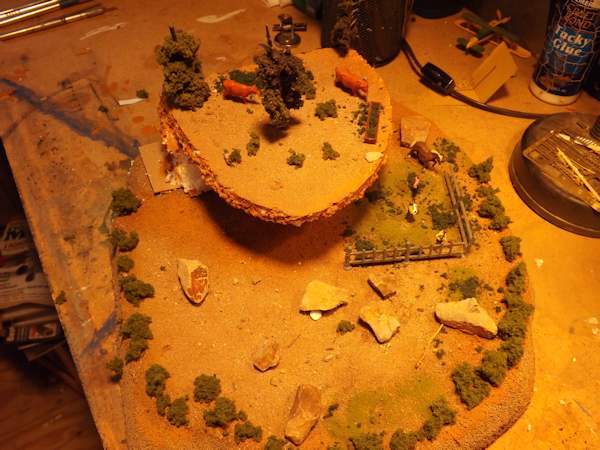 ---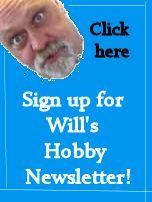 Do you like making projects and exploring a variety of hobbies?
Sign up for my free newsletter. I give you regular updates on hobbies and projects you can make. it is totally free and I don't share your email with anybody.