Make a Model Battleship - Part 2
| | |
| --- | --- |
| | In this part of the tutorial we begin the build of the battleship. |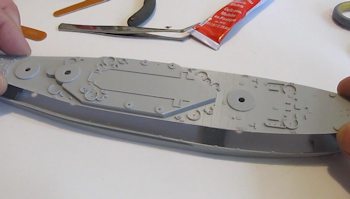 This build, while very detailed is also very straight-forward. You start by gluing the deck to the upper hull portion.
From here almost all of the building will be adding parts to the deck.
If you have never build a plastic model before you might be wondering how to identify the various parts. And this model has hundreds of parts. Everything is made clear and easy for you.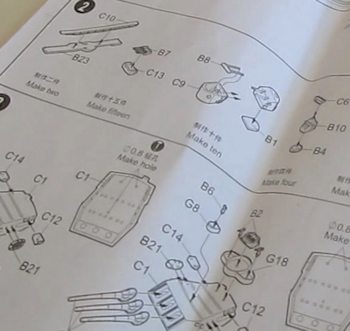 The assembly instructions tell you how to assemble it, part by part. And each part has a sprue letter and a part number.
So you just find that lettered sprue and the part by its number.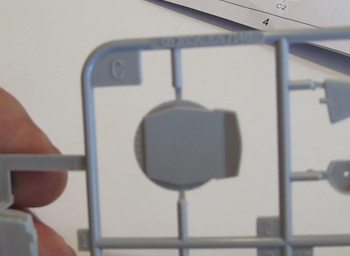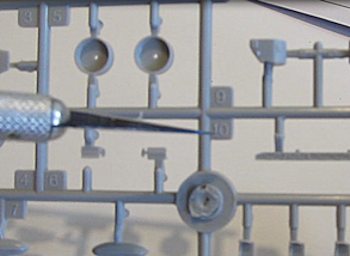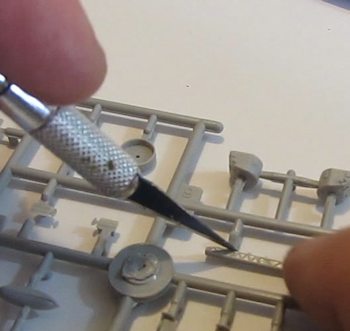 Once you have identified the correct parts you cut them from the sprue.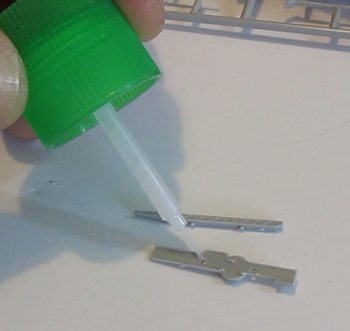 And you glue those parts together.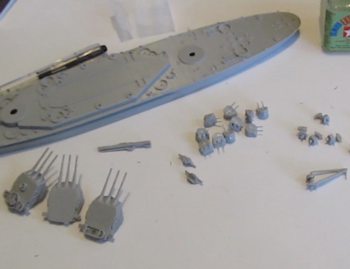 For this model a good portion of the work is putting together tiny sub-assemblies for the various guns and equipment that will go on the deck.
You just make these as the instructions show.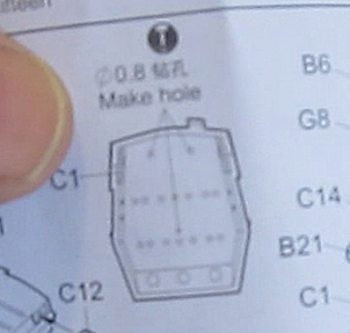 And sometimes with a model you will see the instruction to make a hole. In this build there is one part that needs three holes. These holes are needed so another part can be attached to this part.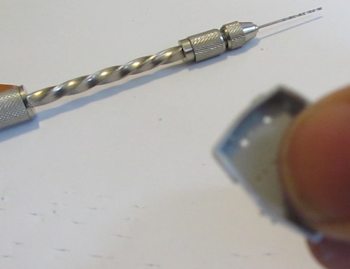 To make these holes I used a pin drill. It is a handy little tool. But you can use a needle or some other kind of sharp object.

Ok, we have built a lot of the little sub-assemblies. Let's continue
---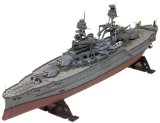 Revell USS Arizona -
133 pieces molded in color
Twelve elevating 14" cannon in four rotating turrets
Full light armament, including 5" and 1.1" AA guns and a 10.5" turret cannon
Finely engraved planking and plate detail
Complete deck fittings, including searchlights, motor launches and whaleboats, rangefinders, ladders, cranes, and tripod masts with observation nests
Will's Book on Diorama Making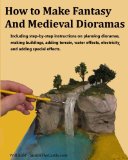 How to Make Fantasy and Medieval Dioramas
This books shows you how to make fantasy and medieval dioramas using many commonly available tools and materials. There are over 100 pictures and illustrations showing you how to make great dioramas in fantasy and medieval styles. Chapters include basics, water effects, terrain tips and special effects like electricity and small motors. Tutorials include how to use foam, plaster of paris and paper mache to make great looking dioramas.