Make a diorama in a dragon egg - part 2
This is part 2 of my tutorial on how to make a dragon egg with a diorama inside it. In this part we start on all the various terrain features that go inside the egg.

Part 1 (along with a video) is here
Here is a close up look at the diorama. You can see there is some green terrain, a castle, a dragon, a tiny village, some flames and a lot of smoke. We will be making these things. I will also show you about the outside of the egg and give you a few varations on how to make that.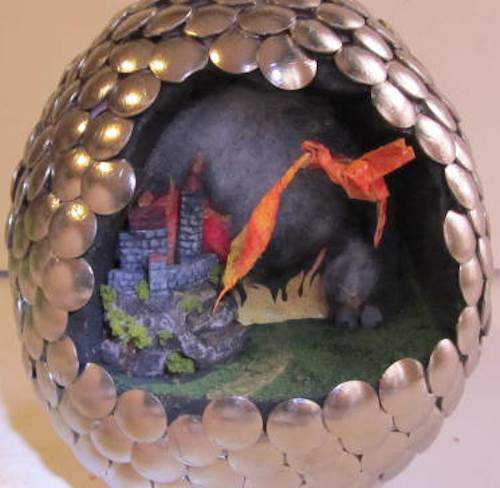 Making the Scenery of the Diorama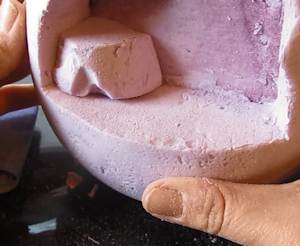 The castle is just bits and pieces of foam glued together. This picture shows the base of it.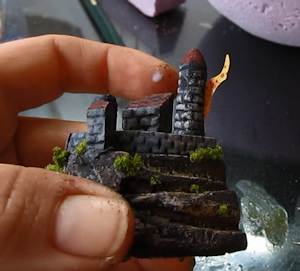 So here is the completed castle. It is a simple thing but looks great. We carved a path in the base mountain. The little buildings and walls are bits of foam. And the green is terrain texture glued on. The flame coming out of it is painted paper. I will cover a bit more about that.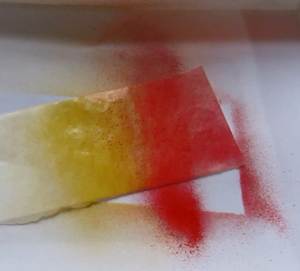 The little scene has various flames in it. Coming out of the castle, the village and the background. We achieved this by spray painting on some tracing paper like this. This way we have red at the base of the flames and yellow higher up.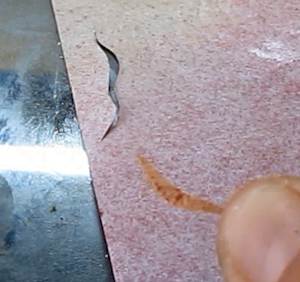 Now we can cut out little flames; finding the desired flame like patterns.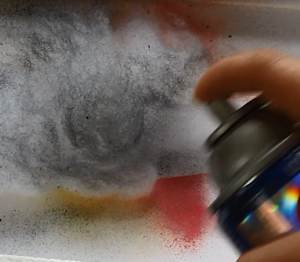 The billowing smoke clouds are buffalo snow spray painted lightly with black. This gives it a nice look and effect like smoke. Buffalo snow is white puffy stuff that is sold often times as artifical snow to put around christmas ornaments and decorations. It is also a kind of stuffing for pillows. You can use cotton balls for this. You just have to puff them out a lot.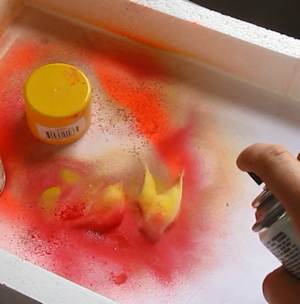 We used the buffalo snow for the billowing smoke. But for the actual flames we used the cotton balls.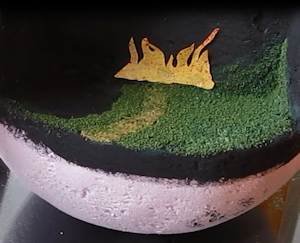 Ok, here are some background flames in place. You can also see here some green grass and a brownish path. Let's take a quick look at that.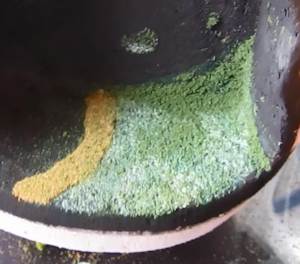 That groundscape is terrain textures. You first brush on some watered down white glue then sprinkle on the textures. You can buy these terrain textures or you can make it with pencil shavings. I have a tutorial on how to make it right here.

Ok! Let's finish off this diorama
---

Woodland scenics fine turf green grass t1345 64.6 in3 (1.05 dm3)
Comes in Shaker. Ads texture and highlights to trees and scenery. Available in six realistic colors, which model fresh, scorched and dying grasses, weeds and dirt roads.
---
---
Will's Book on Diorama Making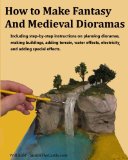 How to Make Fantasy and Medieval Dioramas
This books shows you how to make fantasy and medieval dioramas using many commonly available tools and materials. There are over 100 pictures and illustrations showing you how to make great dioramas in fantasy and medieval styles. Chapters include basics, water effects, terrain tips and special effects like electricity and small motors. Tutorials include how to use foam, plaster of paris and paper mache to make great looking dioramas.