I have a youtube channel with over 700 Videos!


Hi, Thanks for visiting my website. My name is Will and if you have questions
or would like to
contribute projects or ideas you can contact me

Sword Suppliers
Sub Heading
Cold steel
Albion Swords
Whetstone Cutlery
Blades USA
United Cutlery
qswords
SZCO Supplies
Ace Martial Arts Supply
Armory Replicas
WarTech
Shijian
Timber Wolf
Tomahawk Brand
1000 Blades
swordsaxe
---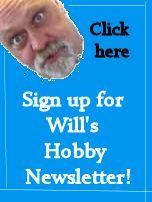 Do you like making projects and exploring a variety of hobbies?
Sign up for my free newsletter. I give you regular updates on hobbies and projects you can make. it is totally free and I don't share your email with anybody.