My Terrarium Videos on YouTube!


Hi, Thanks for visiting my website. My name is Will and if you have questions
or would like to
contribute projects or ideas you can contact me

The Wooden Box Terrarium
This is a wonderful little terrarium project and it is a bit different in that I show you how to make the whole thing including the box and the clear plastic cover. I made this project as part of my new ebook but I just had to share it with you here too. If you are interested in the ebook you can learn more about it here:Terrarium making ebook

I also have a video showing how to make this terrarium. That video is at the bottom of this page.

And, I have a whole lot of fun terrarium making videos right here on my youtube channel.
Here is a look at the completed terrarium . This is what we will make including building the wooden part, the clear plastic part and adding the plants.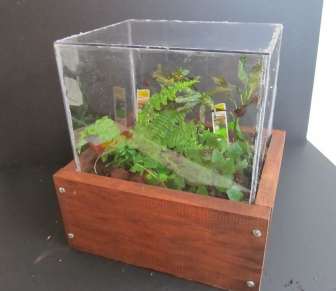 Ok, the whole thing is a pretty simple set up and I will walk you through it all. The first thing we build is the four walls of the box. These pieces of wood were all cut from the same piece of pine. Two pieces are twelve inches in length and two pieces are eight inches in length. Four screws on this side and four screws around the back. The wood is six inches high and about 3/4 of an inch thick.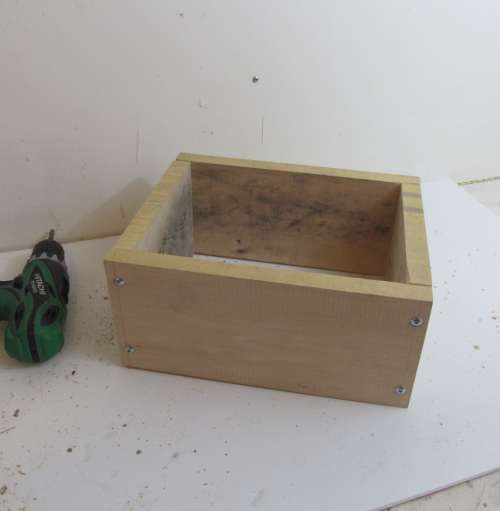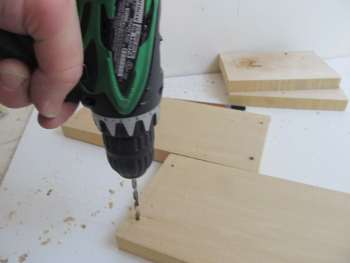 Drilling holes for the screws makes it much easier to aseemble and you will keep everything nice and straight.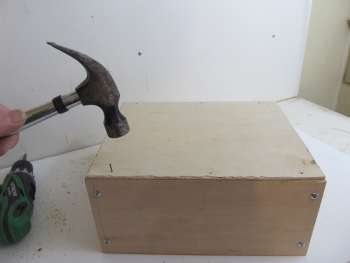 Next you measure and cut a bottom onto it. It should be about ten inches by twelve inches depending on how thick your side walls are.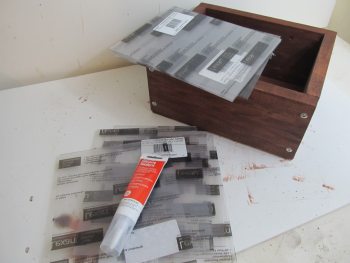 The Plastic box is five sheets of Lexan that I bought at the home depot. I cut them and glued them together.
Video is here:
---
---
---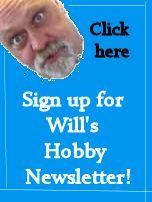 Do you like making projects and exploring a variety of hobbies?
Sign up for my free newsletter. I give you regular updates on hobbies and projects you can make. it is totally free and I don't share your email with anybody.