Make The Hammer of Thor
This is the Hamer of THOR project that you can make with just some foam and a broom stick. It is a pretty easy project to make and it comes out great. Lot of fun to make and to tinker around with.

At the bottom of this page is a video tutorial showing you how to do this project. I also have it on my youtube channel and you can watch it there if you prefer.
.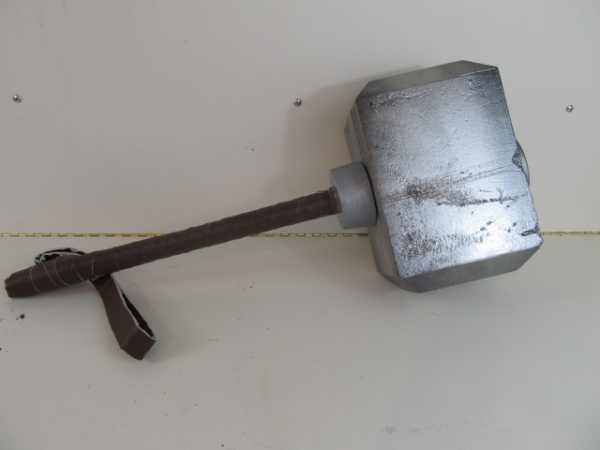 To make this project you don't need a whole lot of materials - Just some kind of foam to make the head of the hammer, some vinyl, leather or brown cloth to wrap the handle - a broomstick for the handle (24 inches long) and some paint. I used a glue gun to glue it all together but you could use regular glue.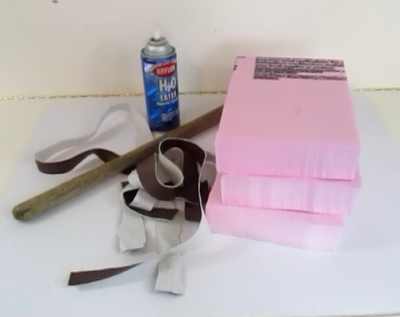 Can you make this project? You sure can!! Here is one made by Ryan and Jamie. My thanks go to them for the great job and for sending in the picture!!!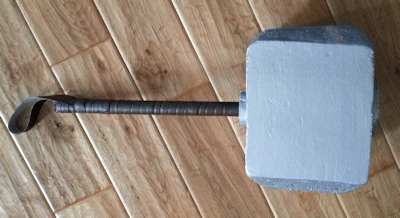 A Quick note about painting: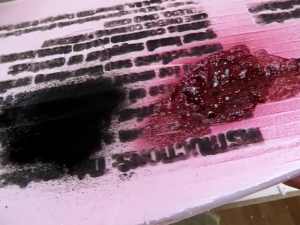 This picture shows two different kinds of spray paints. The red is the typical spray paint you buy. See how it has eaten away at the foam? We can't use this spray paint. But the black is something called H2O latex spray on paint.
You should test your paint first on a small piece of extra foam to see how it works.
You can also just brush on acrylic or hobby paints rather than use the paint in spray cans.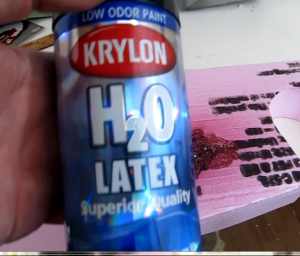 This picture shows the Krylon H2O spray paint that works well for this type of foam. I used Silver and Black.
Let's Make the Hammer of THOR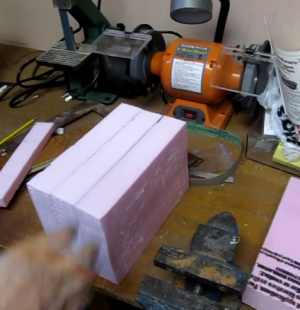 You can use a lot of different sizes of foam. You just hot glue them together to get a block of foam that is ten inches long, seven inches tall and six inches thick. Sand it all so it looks nice.
You can see in this picture that I used two inch thick sheets of foam so sandwiching them together gives me a six inch thickness.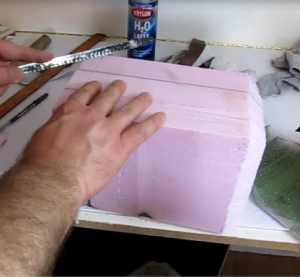 The front and back of the hammer head have bevels on them. These bevels are 1 inch thick and I cut them with a hacksaw blade.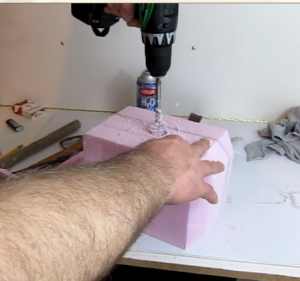 Next drill a hole large enough to fit the broom stick handle. And I drilled it about 3/4 of the way into the block of foam.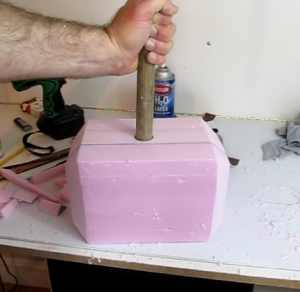 Now glue the handle in. Use lots of glue.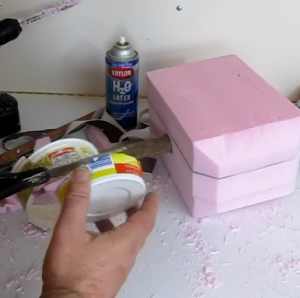 To make the ornament on the top of the hammer I cut a plastic margarine container to about 1 inch in height.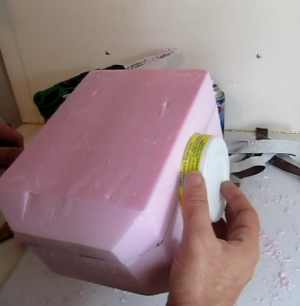 And then glued it to the top of the hammer head just like this.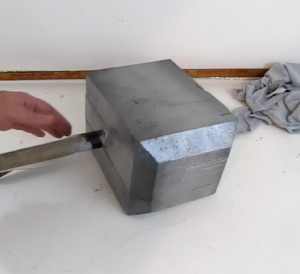 Next I took it outside and spray painted it. I first applied a complete coat of silver paint and let it dry. Then I just sprayed a light misting of black paint to give it the right look.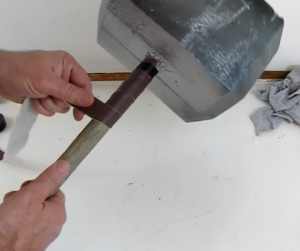 Now wrap the handle with your vinyl or brown cloth and do at least two layers so it is thick and nice and strong. I secured it down with hot glue.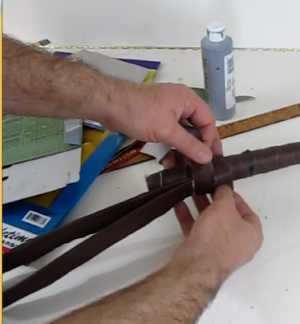 Make a handle strap with a loop of vinyl and attach it near the bottom of the handle with another strip of vinyl.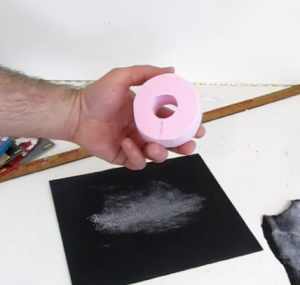 Just under the head of the hammer there is a piece called a collet. It kind of looks like a donut. Make this out of foam and use sandpaper to get a nice shape.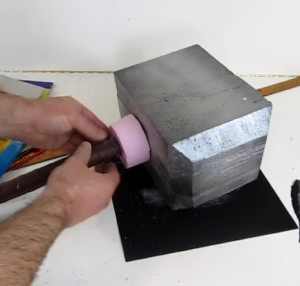 Cut the collet in half and glue it just under the head of the hammer at the very top of the handle. Then go ahead and paint it so it matches the hammer head.
That's it! Your Hammer of THOR is complete!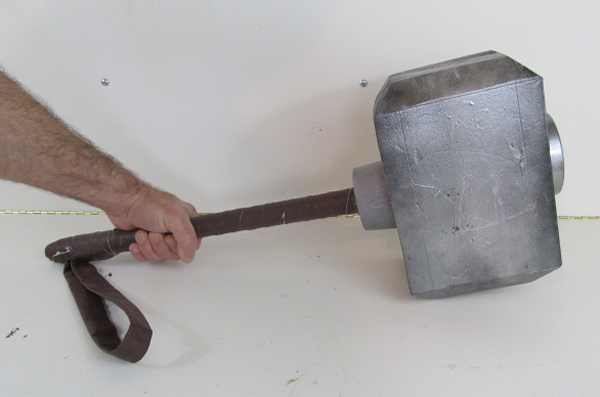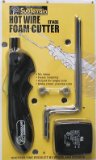 Woodland Scenics Hot Wire Foam Cutter
This is the exact hot wire foam cutter that I use.
Featuring a launching missile, as well as electronic lights and sounds
There are many legendary weapons carried by the warriors of Asgard, but the most powerful is Mjolnir, the mighty weapon wielded by Thor. With his hammer in hand, Thor uses the power of rain, wind and lightning to battle his enemies. Now, you can imagine yourself as a warrior worthy enough to hold this awesome weapon and control the fury of the storms!Make super hero action come alive with this awesome electronic Thor Lightning Hammer. Call on the power of the universe and press the button to make flashing lights appear and thunder sounds rumble. Your enemies will be quaking with fear, but youve still got one secret surprise your weapon launches a missile! Wield your Lightning Hammer until every evil opponent is defeated!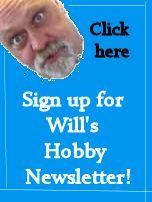 Do you like making projects and exploring a variety of hobbies?
Sign up for my free newsletter. I give you regular updates on hobbies and projects you can make. it is totally free and I don't share your email with anybody.