The Classical Guitarist
Will is a classical guitarist. He has been one for almost forty years now. This section of the website is all about that passion for the classical guitar.

There are tutorials, articles, videos, guitars and much much more.

The Classical Guitarist - Resources and Information for the Classical guitarist including tutorials, free music and CD Reviews. All kinds of stuff for the player or the fan of this beautiful instrument. The Picture shown here is part of the learn how to play tutorial. If you are a beginner or always wanted to learn how to play it is a great place to start.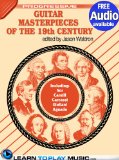 Browsing around Amazon I discovered a new series of sheet music books. I really like this series. You can check them out right here: Classical Guitar Masterpieces books
An Ana Vidovic Concert - I went to her solo recital in Boston and really had a wonderful evening. It was in a church. Read more about the concert and her music right here: An Ana Vidovic Concert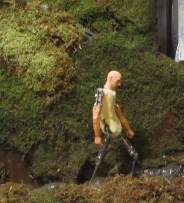 New: The Classical Guitar in the sound track of a stop motion animation. This is a project that I made and it was a lot of fun. I created the stop motion animation then played the sound track on classical guitar. It has two pieces by Carcassi. You can watch the vid here

NEW: (Profile in Classical Guitar) Niccolo Paganini - He is of course famous for being the best violinist ever to have lived. But he also had a passion for the Guitar. He performed with classical guitarists and wrote many pieces for the guitar and the guitar and violin. Niccolo Paganini and the classical guitar

New: Review of an Instructional Book - Looking for a book to learn classical guitar? This is the Modern Approach to Classical Guitar by Charles Duncan. Read more and see some pic. Find out whether this is the right method for you.

New: I play the classical guitar as the sound track for a short video. The piece is Sor's Moonlight Etude and it fits perfectly into the video. Learn more about the video and watch it right here

New: The History of the Classical Guitar - It has been 400 years in the making and it has changed dramatically in sound and build.

Classical Guitar Tips - A series of tips and thoughts on playing the classical guitar including technique, books to get, tab and more.
I finally found a free online classical guitar radio station! Woot!!! I am so excited about this. They play Classical Guitar 24 hours a day! And most importantly - their playlist is terrific. Here is where and how to get it. I love this station and listen to it all day while I work: Free Online Classical Guitar Radio Station
Beatles for Classical Guitar - This combination of classical instrument and modern pop music is a perfect pairing. The beatles songs are just so melodically beautiful. Their songs are well suited for the classical guitar. I have both sheet music if you want to play and some cd's if you want to listen: Beatles Classical Guitar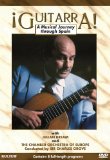 New: My Review of Julian Breams "Guitarra! A Musical Journey through Spain" Read the review here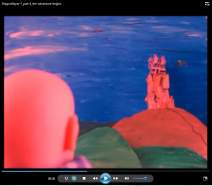 NEW: Classical Guitar in an animation -
This is a great example of the expression and flexibility of the classical guitar. I filmed a short stop motion animation of an adventure and I did a classical guitar sound track for it. Does it get any better than that? You can watch the animation and find out which pieces I played in it here: Classical Guitar in an animation
New Article: Learning to read Classical Guitar Music- I have some practical advice and tips for you and a suggested book to help you learn how to sight read music for the guitar.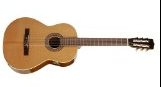 NEW: A look at LaPatrie Classical Guitars - LaPatrie is a small village in Canada that hand makes fine classical guitars. take a look at their seven models of guitar.

New Article A look at the Yamaha series of Classical Guitars. Yamaha makes some wonderful instruments in six different series. You can find an instrument suited to your needs whether you be a beginner, more advanced or an electric guitarist looking for a classical that won't be too much of a transition for you. Yamaha Classical Guitars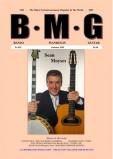 A look at BMG Magazine - This magazine was first published in 1903 and has experienced a revival in the past couple of years. It is for lovers of fretted instrument and is a quarterly publication with lots of bonus stuff. You get history, technique, and sheet music in every issue. They also have a great instructional book for classical guitarists called "The New Clifford Essex tutor for Classical guitar. More about BMG Magazine and Clifford Essex
New: Flavoring the Classical Guitar - A look at the various time periods of classical music and transcriptions for the guitar. I have lots of free downloads of sheet music from the various time periods and regular sheet music and even some recommended CD's. Baroque, Renaissance and more. This is the first part of a two part series.

New: Francisco Tarrega - All about this classical guitarist and composer who wrote some of the seminal spanish classical guitar works including Adelita and Recuerdos de la Alhambra. I have these two works in pdf that you can download for free and I have an mpg of me playing Adelita so you can give it a listen and a video of Recuerdos being played on an 1890 Torres Guitar. Francisco Tarrega And, a few measures of one of his compositions is quite possibly the most heard measures in all of human history - the Nokia ringtone!

New Video: You have got to listen to the sound of the Torres guitar that was made in 1890. The sound is absolutely sublime. I wonder how much this would sell for? 1890 Torres

New Video Tutorial: How to string your classical guitar. This is a nice closeup that shows you exactly how to string up your guitar. Makes it easy Stringing Video

New Video Tutorial: How to tune your classical guitar. Follow along with Will as he shows you how to tune your guitar in this video. Tune your classical guitar video

My playing the Chet Atkins transcription of Don Mcleans Vincent (Starry Starry Night) This is on my youtube channel. Vincent
New Section - An Updated Hourly Listing of the Best Selling Classical Guitar CD's on Amazon.com -- If you are looking for the best selling cd's this is the list.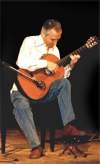 John Williams - Is one of the contemporary masters of the classical guitar. Read more about him, his music and his life: John Williams Classical Guitar
Notes: He is quoted as saying that Barrios is the greatest composer of guitar music of all time.

Fernando Sor was a 19th Century guitarist and composer. He was often called the "Beethoven of the Guitar" read about his interesting life here. I also have samples of his work, some videos and downloads of his famous Method for the Guitar - Fernando Sor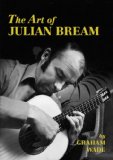 Julian Bream: A Profile in Classical Guitar - An article and resources about Bream who is one of the most influential classical guitarists of the 20th Century. Did you know that he has won four grammys?

Matteo Carcassi: A Profile in Classical Guitar - An article and resources about Matteo Carcassi. I also have a composition of his that I play and you can listen to. There are also free pdf's of a few of his works if you want to play them; and resources to books and sheet music by him. I also have a selection of MP3 Downloads of his work available through amazon.com. You can download and listen to his works.

New - I am putting together a collection of free sheet music for the Classical guitar in pdf form
New Tutorial and article: How to improve your right hand technique. The right hand is often overlooked yet it is the key to outstanding play and expression. I have tips, suggested exercises and a free download of the Giuliani 120 exercises for the right hand. How to improve your right hand play on the classical guitar - You can download the Giuliani exercises here
Classical Guitar Tutorials and Learning
Learning how to Play? Need a book? This premier method for the beginning classical guitarist, by one of the world's pre-eminent virtuosos and the recognized heir to the legacy of Andres Segovia, is now completely revised and updated! Guitarists will learn basic classical technique by playing over 50 beautiful classical pieces, 26 exercises and 14 duets, and through numerous photos and illustrations. The method covers: rudiments of classical technique, note reading and music theory, selection and care of guitars, strategies for effective practicing, and much more! The Christopher Parkening Guitar Method - Volume 1 : The Art and Technique of the Classical Guitar

Guitar Classics: Works by Albeniz, Bach, Dowland, Granados, Scarlatti, Sor and Other Great Composers
This treasury of more than 50 classic guitar works features rarities such as the 13th-century Cantigas de Santa Maria by Spanish ruler Alfonso X, a modern transcription of the 16th-century Fantasy for lute by Francesco da Milano, and Bach's Prelude. Recent masterworks include Granados' Two Spanish Dances, Albéniz's Asturias (Leyenda), and much more.

CD Review: Collage by Escoto & Simon - Good CD of Modern Classical Guitar under the Latin and Spanish Influence. Read Will's review here

Check out Will's Reviews of Classical Guitar CD's. This is a new section where I am writing reviews of Classical Guitar Music - Classical Guitar Reviews (Lastest review is John Williams Plays Schubert and Giuliani)
Classical Guitar Articles
Sheet Music and Pieces to Listen to
Spanish Guitar - Learn a bit about the instrument, listen to some pieces and browse through some of the best instructional books and videos on Spanish Guitar
More