Make a Rapunzel Paper Diorama Part 2
| | |
| --- | --- |
| | In this part of the tutorial we begin making the diorama. |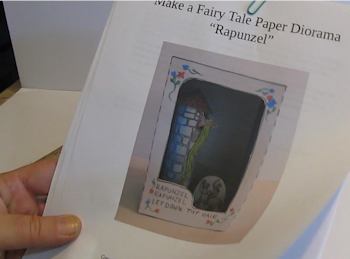 Print up the template. (located here in pdf form) - If you have card stock that is at least 90 pound then put that in the printer and print the packet right onto that. Then you won't have to glue the piece to anything you can use that , cut it and assemble it.
I am going to assume you don't have 90 pound card stock or index paper and you are printing on regular old printer paper.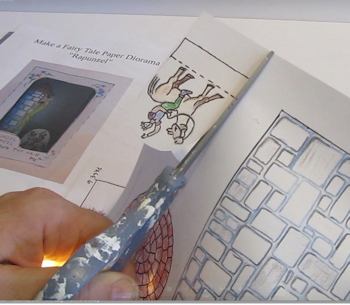 Cut all the pieces out of the template.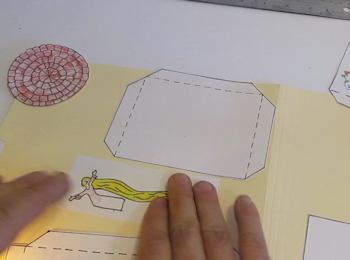 Glue all those pieces down to the manila folder or the cereal box cardboard. Whichever you prefer. But don't glue the big square that is the stone tower. That gets glued to the paper towel tube.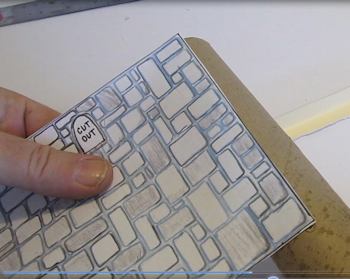 Glue that stone section right around the paper towel tube.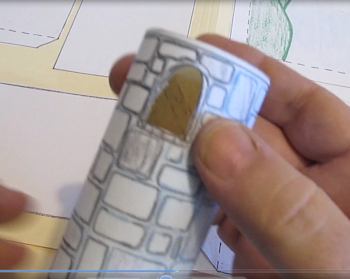 And cut out rapunzels window.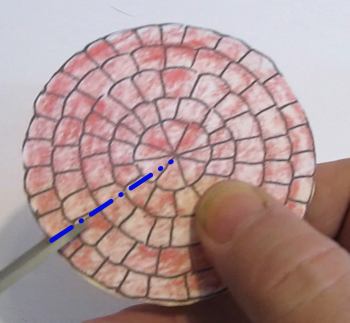 Cut a slot in the roof piece from the edge to the center.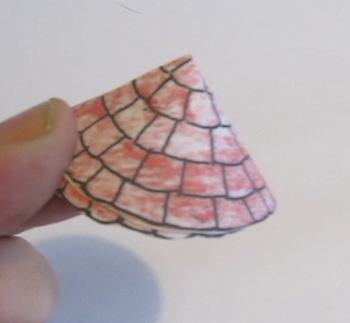 And fold it over like this so it forms a cone. Glue it in position.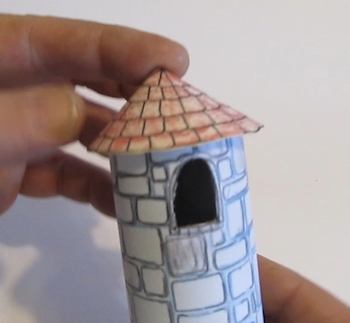 Glue the roof to the top of the tower.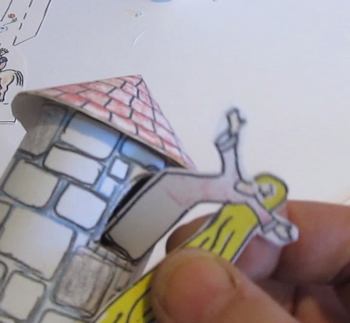 Slide Rapunzel into the window.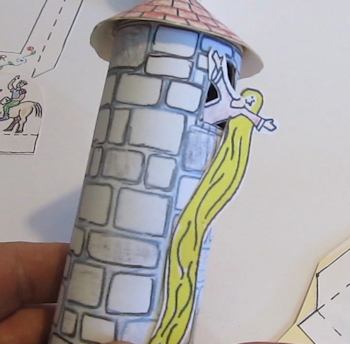 And glue her into place like this.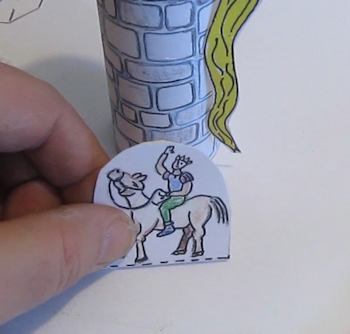 Fold the knight on the dashed line so he stands up like this. Well, he doesn't stand up! Fold it so his horse stands up!

Let's continue, make the box and finish the project
---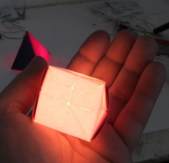 Light up Origami
Fun little project that just needs a few parts like an LED. And Voila you have some spectacular origami. How to make Light-up Origami
Origami Jumping Frog
This is a classic fold where you press on the frog and it jumps. Pretty easy to make. I have instructions and a video right here: Make the Origami Jumping Frog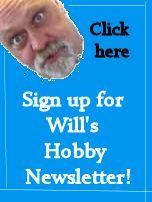 Do you like making projects and exploring a variety of hobbies?
Sign up for my free newsletter. I give you regular updates on hobbies and projects you can make. it is totally free and I don't share your email with anybody.