I have a youtube channel with over 700 Videos!


Hi, Thanks for visiting my website. My name is Will and if you have questions
or would like to
contribute projects or ideas you can contact me

How to Make an Ancient Egyptian sword called a Khopesh
This is a replica of a a real sword that was used over 3,000 years ago
The Khopesh is a sword that was actually a hybrid between a sword and an axe. This is why it has such an unusual shape. This is a real sword design and these swords were really used over 3,000 years ago and not again since. There are still some examples of this sword in museums and two of them were found in king Tut's treasure. I spotted a khopesh in the Egyptian museum in Cairo Egypt.
The swords of that time period were made of copper, bronze or possibly iron. And these metals are not as strong as steel. This is why the unusual curve in the blade -this added enough strength so it could be used as an almost axe style weapon.
This type of sword was also called A sickle sword or a Sappara.
This is a pretty easy project to make. You simply download and print up the template that I have right here. Cut out the three parts of the sword and tape them together. Then you make five copies out of cardboard and glue them all together.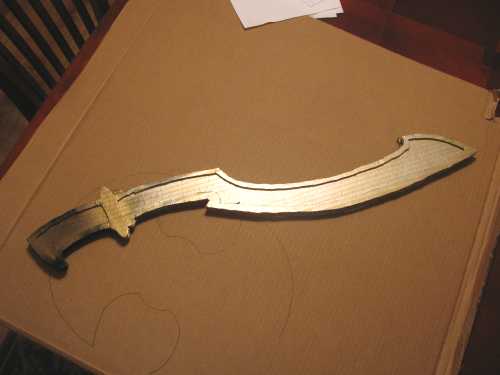 Simply print out the pdf , cut out the three parts of the sword and tape them together. Lay this paper sword template on cardboard and trace it so you make five copies. These are the five cardboard layers of the sword.
Make three of the copies solid and make two cardboard copies as just outlines about one half inch thick as shown.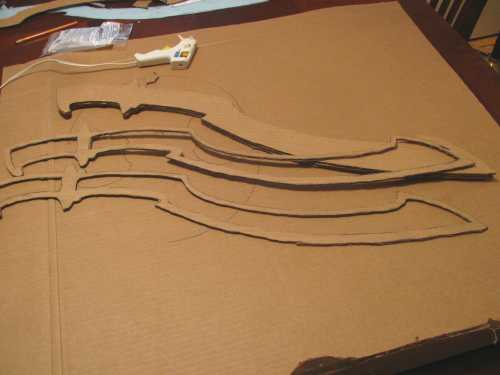 Glue all five layers together with the three solid layers being the inside three. Use a glue gun if you have one. This is the fastest and easiest way to do it.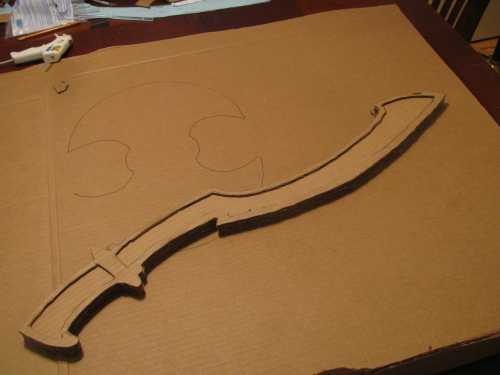 Spray paint it and you are done. I did the handle brown, the blade silver and used gold and black for accents.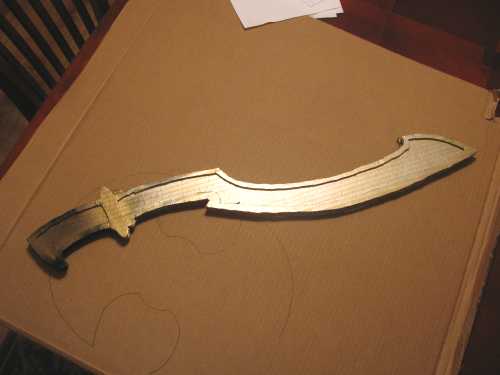 I have lots more weapons and armor projects here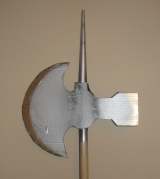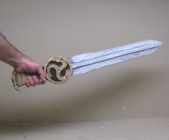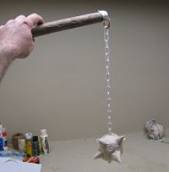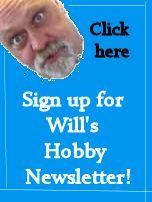 Do you like making projects and exploring a variety of hobbies?
Sign up for my free newsletter. I give you regular updates on hobbies and projects you can make. it is totally free and I don't share your email with anybody.