How to Make a Dragon Pinata
Making a nice pinata is pretty easy to do . You only need a few materials and a little bit of time. But you can take the average pinata and turn it into something much better: A Dragon Pinata!! Here are instructions for how to make it. I also have a video that shows you how to make this pinata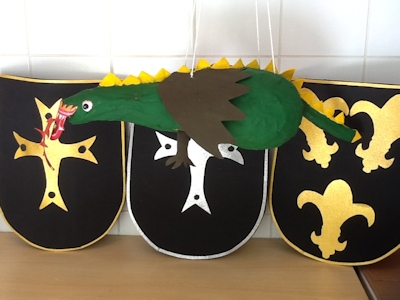 Can you make this dragon pinata? You sure can. Here is one that was made by Anna for a Medieval themed birhday party.
Note that you can just follow all the instructions and make the plain pinata if you want to do this and if you want to save time.
Materials needed for this project:
1 large party balloon (should blow up to about a foot in diameter)
Paper towels or newspapers (cut up a few dozen strips)
Paper mache or Plaster of Paris
1 empty paper towel tube (This is the neck and head of the dragon)
1 sheet of paper ( This will be the tail of the dragon)
Masking tape
1 empty cereal box (To make the wings of the dragon)
a large bowl to hold your blown up balloon
Paints!
String to hang your pinata
Candy to fill your pinata
Optional: Wooden or cardboard sword to whack the pinata!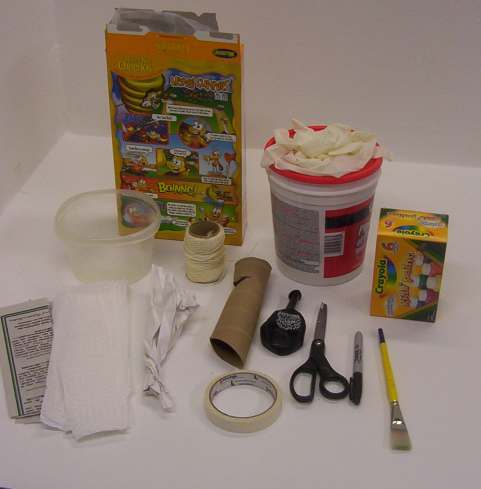 How to Make it
Step 1: Blow up the balloon and place it on your bowl so you can work on it.
Step 2: Cut the paper towel roll to about eight inches and notch it as shown in the picture. Fold the short end down toward the long end and tape it in place. This forms the head and neck of the Dragon.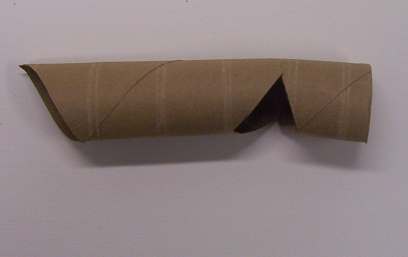 Step 3: Crumple up the sheet of paper so it forms a cylinder. Make one end fatter than the other so it is kind of cone shaped.
Step 4: Tape the head and the tail to the Balloon.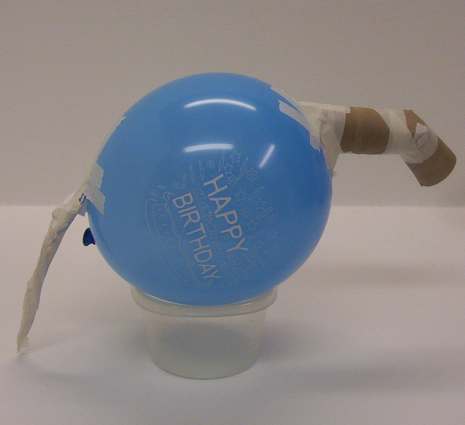 The basic Shape of the dragon is complete. Now cover the whole things with paper towels soaked in plaster of paris or paper mache. Leave a small section at the top so you can add the candy later on. And make sure you do lots of extra strips around the tail and the neck where they connect to the balloon. You don't want them falling off when you pop the balloon.
Paper mache is easy to make. It is just two parts water with two parts flour (Equal amounts of water and flour, and add some salt. I usually mix two cups of flour, two cups of water and 1 tablespoon of salt as a preservative) And mix it to get a nice gluey consistency. You would then soak paper towels in it and apply them to the shell to get a nice solid shell.
Plaster of Paris: This is the method I am using for this tutorial because I have some plaster of paris on hand (it cost me 2.49 for a big bucket so its pretty cheap. You simply mix the plaster of paris as recommended on the container then soak strips of paper towels in it and apply to the pinata you are making. Note: that Plaster of Paris is not for children to do alone. Follow all safety instructions that come with it and use safety gloves and glasses..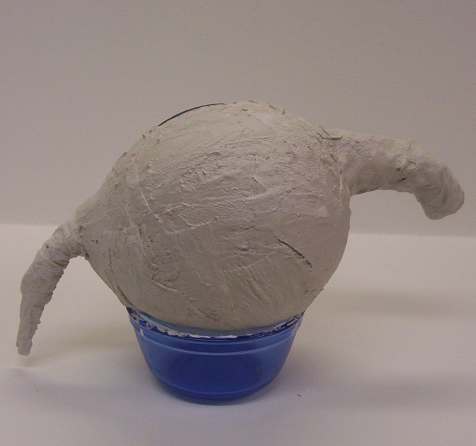 Now open up the cereal box and lay it flat. Draw a pair of wings on it (use the whole box so they are as big as possible) Paint the wings and cut them out.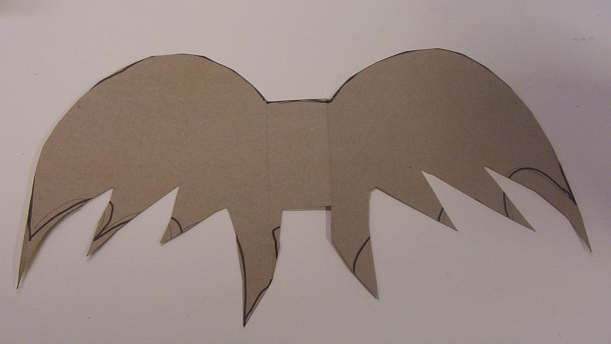 Now paint your pinata and the wings! And have some fun with it. Typically the top half of a dragon is green and the bottom half is yellow. although I don't know this for a fact because I have never actually seen a dragon with my own eyes. Add some little extras if you like. I added fins along the top of my dragon and I used a sharpie to add some details.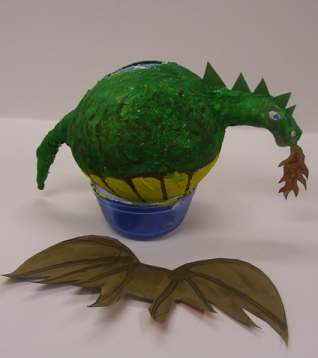 Pop the balloon and fill your dragon with candy. Punch a little hole in the top and run a string through it. You are now ready to hang your pinata.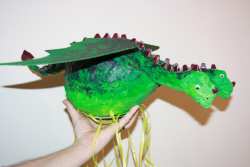 Can you make one of these dragon pinatas? You sure can. On the left here is a pictre of one that a web visitor made. It is a two headed dragon! And there are some nice improvements to the project including the fins along the spine of the dragon. See more pictures here
---
Enjoy this colorful Dragon Pinata at your next party! It is approximately 30 inches in length and 12 inches in height.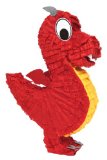 Aztec Imports Dragon Pinata
A boy's Knights Party can't miss this Dragon Pinata. Comes in red.
Set the party on fire with a Dragon Pinata! Pinata is 19" tall and is the perfect decorative accent and most fun party game for a Knights Party or any boy's birthday. Comes in assorted colors: red or green.
Extra Ideas: Make a cardboard Sword for the kids to use when trying to pop the pinata. And Instead of using a blindfold you might want to make some kind of a knights helm! It would be a lot of fun and a great theme of slaying the dragon!!! Have fun. :)
Need Some Accessories?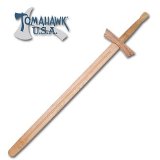 Wooden Medieval Knight Sword 38 inch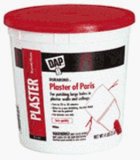 Dap #10308 4LB Plaster Of Paris