How to make a Spectacular Volcano
This volcano is made with Diet Coke and Mentos. And the particular challeng is in how to make it quickly, waterproof and rechargeable. I solve all of these problems for you. Here is the video that shows complete instructions and you also get to see it fire off.

I also have another volcano project you might be interested in. This project doesn't use any paper mache or plaster so it is much less mess, easier and faster to make and it looks great. It uses posterboard to form the cone of the volcano. The Easy Posterboard Volcano Project
The challenge of making this volcano is that you want something that really fires off a big stream in a dramatic way. Mentos and Diet Coke are perfect for this but the typical volcano project pours almost two liters of soda on your volcano! That means if you want to use it again it has to be waterproof. In this project I use a product called Great Stuff to form the volcano cone. Great Stuff Insulating Foam Sealant for Gaps & Cracks
is a spray on foam insulation that hardens into a nice shell that you can paint. Once it dries you paint it and fire it off.

You can do this project with other types of volcano shells just be aware that most shells will get soggy after a single use. About Great Stuff: This material must be used only by adults and there are safety warnings. you must wear gloves and eye protection when spraying it. Follow all the instructions that come with the can.
How to Make the Volcano -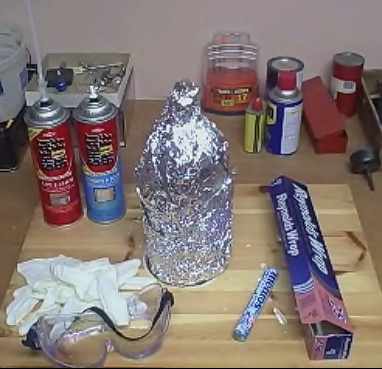 Materials you need:
2 liters of carbonated soda
Aluminum Foil
Great Stuff (red can type)
Safety Gloves
Safety Goggles
Mentos
A board about 1 foot square
Cut a hole in the board so the 2 liter bottle can slide right through it. Wrap the bottle in foil then place it right on the hole. Now spray the Great Stuff all around it so it forms a volcano cone. Let dry. Then you can take the bottle out and paint it. Once the paint is dry it is ready to fire off.
You don't have to cut a hole in the board. You can simply place the bottle right on the board then use the great stuff to form your cone. With this method you won't be able to get the bottle out so for reuse you will have to fill it again with soda from the top. Up to you how you want to do it.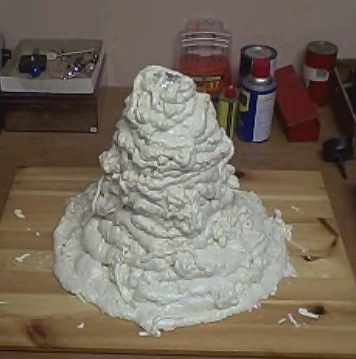 Here is the volcano cone. It is dry and ready to paint. The Great Stuff gives it a terrific magma look.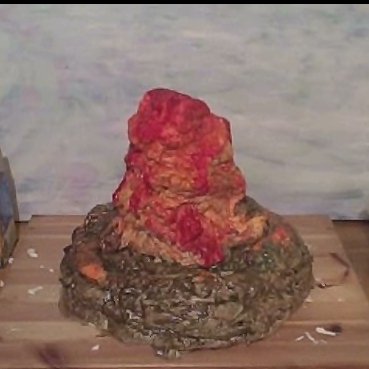 Here is the completed volcano, painted and ready to go. It only took ten minutes to spray on the great stuff and once it is dried you can put the bottle back in and then fire it off.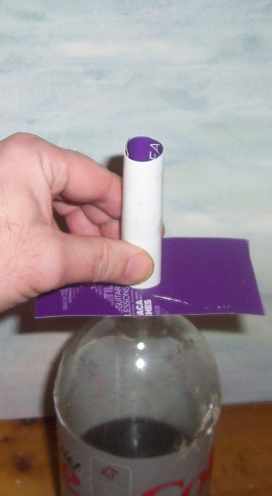 This picture shows you how to get the mentos into the bottle. You roll a paper tube and put three mentos in it. You place the tube on top of a sheet of paper or cardboard. When you pull the sheet out the mentos will all fall in. It works best if you get them to fall in at the same time.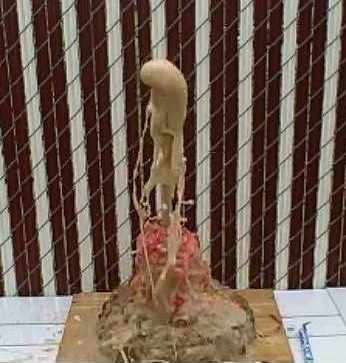 And you get a tremendous stream of soda exploding out of the bottle.
With the easy removable bottle you can take it right out, put a new bottle in and fire it off again.
Amazon.com has some great volcano making stuff too!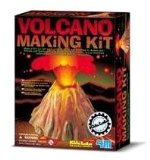 Volcano Making Kit
- Make your own volcano and watch as it erupts with bubbling, fizzing "lava". Kit includes fast drying plaster, volcano mold, paint, paint brush and stir stick. Requires baking soda and vinegar for eruption (not included).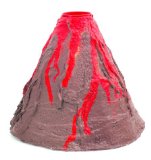 Mega Volcano
It's exploding with fun! The twelve inch volcano is easy to mold! Comes with quick dry plaster gauze for simple shaping and red and brown paints for a realistic look! This set includes three dinosaurs, plastic cup and recipe for making lava!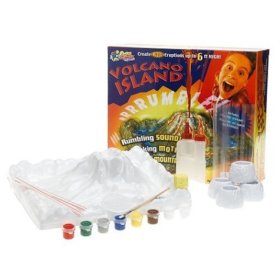 Volcano Island
Create a believable model volcano - with eruptions that shoot up to six feet in the air!
3-D volcano landscape to build and paint
Uses baking soda and vinegar (not included) to create spectacular eruptions
Lights and sound make for a realistic volcano effect
Erupts up to 6 feet in the air
Rumbles like a real volcano
Includes miniature trees, paint and red lava dye
Four legs built into frame
Explore the most destructive force on earth and learn all about volcanoes with this hands-on kit. It's fun, dramatic, and engaging - the very best way for kids to learn.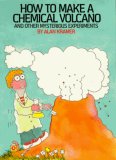 How to Make a Chemical Volcano: And Other Mysterious Experiments
In recent years, the fascination among kids with chemistry sets has seemingly dwindled. And after all the terrorist bombings worldwide, many parents are probably reluctant to have their kids messing around in the basement with the test-tubes and chemicals that used to be de-rigeur in adolescent development. But here's a delightful book of simple chemistry experiments that any kid can do with household compounds like baking soda, vinegar, and whatnot -- perfectly safe, and highly educational as well (and the volcano seems like it would be very cool). And, I was pleased to find out that it was written by a 13-year-old! Recommended.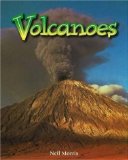 Volcanoes (The Wonders of Our World)
This book is suitable for ages 8-10. Dramatic full-color photos of eruptions such as Mount St. Helens help show how volcanoes are created, different kinds of eruptions and cone formations, and why tsunamis often follow.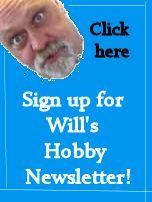 Do you like making projects and exploring a variety of hobbies?
Sign up for my free newsletter. I give you regular updates on hobbies and projects you can make. it is totally free and I don't share your email with anybody.