How to Make a Dagger of Time from the movie and video game Prince of Persia
This is a nice little project and it really isn't that hard to do. I show you two different ways you can make it including an easy way that is all balsa wood and a better looking way that uses a cast resin as the clear plastic handle. I also have a video tutorial for this project located on the bottom of this page. I also have a pdf document with all the templates for this project. It will help you get the shapes and sizes right. That pdf is right here: Dagger of Time PDF document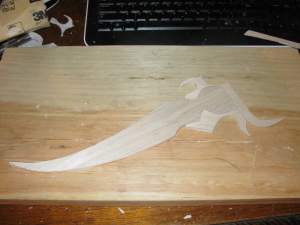 Print up the template, cut out the shapes and create the wooden shapes. Take the four pieces of the blade and glue them together in a sandwich as shown on the left.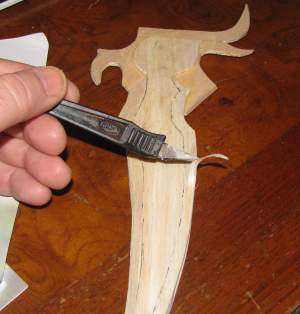 Carve the bevels on the blade and sand everything so there is no rough wood edges.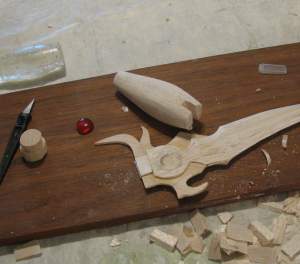 Carve the handle and the end cap.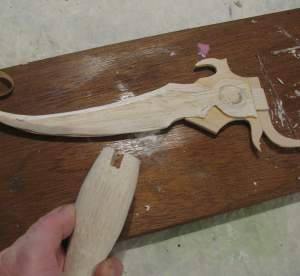 Cut a notch in the handle so it will fit onto the base of the blade.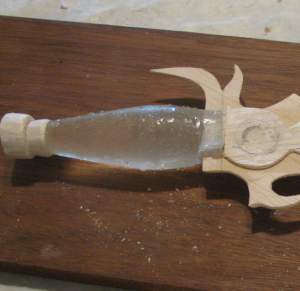 Glue the handle and the end cap onto the blade. In the picture I have glued on the clear plastic handle. You can just glue your wooden handle on if you want to . I will be showing you on the next page how to make that handle.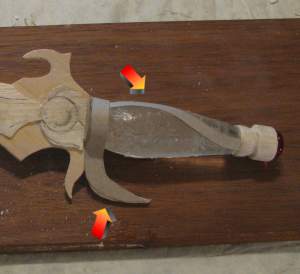 Cut out cardboard detail pieces. There are three of them. Glue these to the handle as shown. And if you have some kind of red gem glue that onto the end of the handle.
Now paint it. I used three colors: Silver, Gold and a little bit of black for details.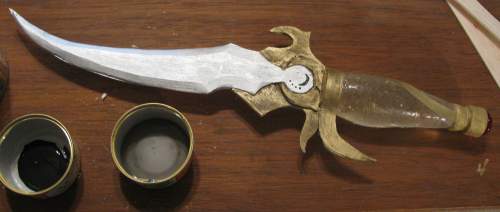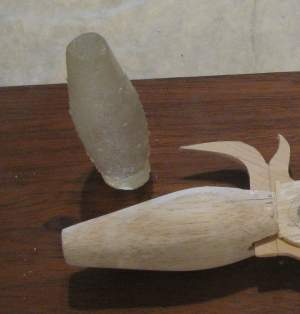 If you want to make the clear acrylic handle for this dagger I show you that right here
If you haven't seen the video tutorial here it is:
United Cutlery® Prince Of Persia® Sands of Time Dagger
United Cutlery Prince Of Persia Sands of Time Dagger. An exact replica of the one used in the film! As featured in the film The Prince of Persia - "The Sands of Time"! The blade is cast from solid metal, adorned with runes and gold colored highlights, exactly matching the filming prop. Highly decorated hilt parts have been precisely cast of metal and plated with real 18K antique gold. Highlighting the handle is a translucent quartz-like grip that houses the "time-altering" sand, as seen in the film. Ruby accented jewel on the pommel is the perfect finishing touch. Created using the finest grade materials and craftsmanship available, this Replica includes a custom wood wall plaque with a unique silk screen design, a brass shield and a certificate of authenticity. Overall length: 15 1/8". Blade length: 8". Blade material: Cast zinc aluminum. Injected plastic handle. Order Today!

McFarlane Toys Prince of Persia Movie Collectible Replica Prop Dagger of Time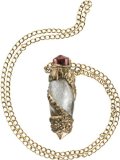 Tamina - Amulet W/ Sands Of Time,Length 14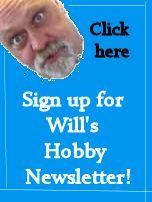 Do you like making projects and exploring a variety of hobbies?
Sign up for my free newsletter. I give you regular updates on hobbies and projects you can make. it is totally free and I don't share your email with anybody.