Part 2:How to cast the resin handle
This is part 2 of the Make a Dagger of Time from the Prince of Persia movie and video game. In this part I show you how to cast the clear plastic handle for the dagger using a casting epoxy resin. It's pretty easy to do. Part 1 of this tutorial on how to make the rest of the dagger or how to make one that is all wood is right here: Make a Dagger of Time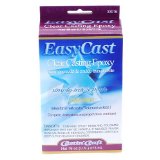 Easy Cast Clear Casting Epoxy Enamel Resin 16 oz
This is the exact product I use for this project. It is a two part casting resin. You just mix up equal parts of the two liquids and overnight it will harden to a clear plastic. One 16oz size will be plenty for your handle.
But to make the resin handle you have to first make a mold of it. You can make the mold out of a rubber mold material or almost any other type of molding material. I used a product called Insta-mold. It is easy to use, inexpensive and non toxic. It works pretty good.
Activa Products Instamold 12 oz. can no. 250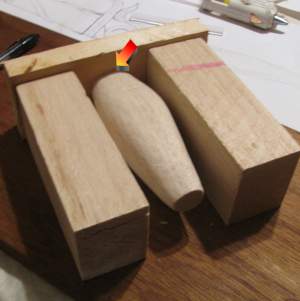 You have already carved your balsa wood handle. This is what we are making a duplicate of. This is how to make the mold. Build a wooden box around the handle. the arrow shows where I have glued the handle to the box. This is glued so the handle is suspended above the table top. You have to glue it raised like this so the insta mold will go all the way around the handle.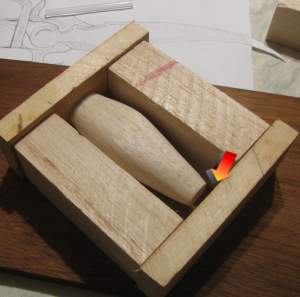 The wooden mold is complete. Be sure to leave a space at the narrow end of the handle. This is so the instamold can completely flow around it.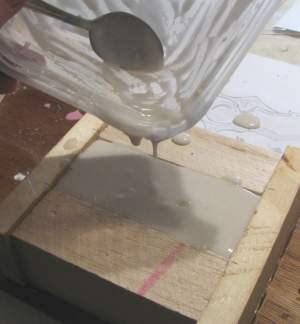 Mix up your instamold and pour it slowly and evenly into the mold. Use a pencil or something to make sure it flows under the handle too.
Note: You want to secure this mold down to the table surface so the instamold doesn't just leak out. I used a gluegun all the way around. You can use tape or even clay.
Once it has cured take apart the wooden mold and remove the wooden handle from the instamold. You can slit it if needed. But keep it to a minimum.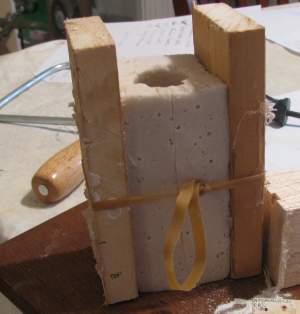 Now set up your mold like shown in the picture. The rubber band and wooden sides keep the shape nice and keep the slit closed up.
Now mix up your two part casting resin and pour it right in there until it is full.
If you need to know how much casting resin to mix what you can do is fill this mold with rice then take the rice out and see how much it took to fill it.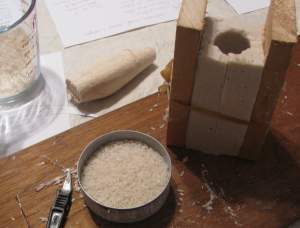 This picture shows a can full of rice. I had poured rice into the mold then took it out. Now I know how much epoxy to mix.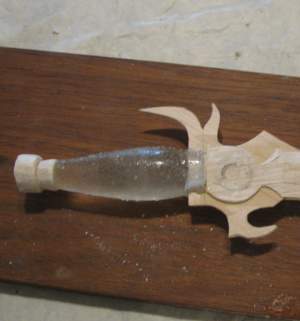 And there you go. After waiting the recommended period of time. (Iwaited 24 hours) Just remove the resin handle from the mold and you can notch it and add it to your dagger. Clean up any excess resin with a sharp knife.
If your resin handle is a bit cloudy you can mix up a very small batch of resin and brush that onto the handle. It will clear it up a lot.
RESOURCES and MORE
---
United Cutlery® Prince Of Persia® Sands of Time Dagger
United Cutlery Prince Of Persia Sands of Time Dagger. An exact replica of the one used in the film! As featured in the film The Prince of Persia - "The Sands of Time"! The blade is cast from solid metal, adorned with runes and gold colored highlights, exactly matching the filming prop. Highly decorated hilt parts have been precisely cast of metal and plated with real 18K antique gold. Highlighting the handle is a translucent quartz-like grip that houses the "time-altering" sand, as seen in the film. Ruby accented jewel on the pommel is the perfect finishing touch. Created using the finest grade materials and craftsmanship available, this Replica includes a custom wood wall plaque with a unique silk screen design, a brass shield and a certificate of authenticity. Overall length: 15 1/8". Blade length: 8". Blade material: Cast zinc aluminum. Injected plastic handle. Order Today!

McFarlane Toys Prince of Persia Movie Collectible Replica Prop Dagger of Time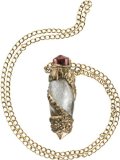 Tamina - Amulet W/ Sands Of Time,Length 14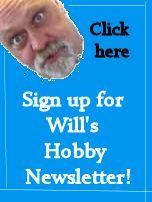 Do you like making projects and exploring a variety of hobbies?
Sign up for my free newsletter. I give you regular updates on hobbies and projects you can make. it is totally free and I don't share your email with anybody.