NZ Army Diorama - Part 2
In this part of the tutorial Glen walks us through how he made this diorama. You can pick up some nice tips here.

Kits used: Dragon Allied Assault Monte Cassino 1944 6515, The mule is from the Tamiya Livestock set 35128 but I scratched built the harness etc . (links to these kits at bottom of the page)
I started off by making the figures, this way I was able to look at the poses and sizes to work out the best way for the how and where they should be placed.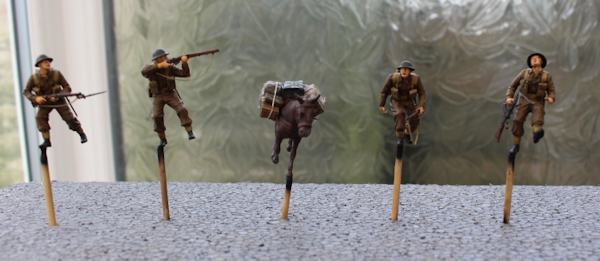 You will notice that some of the figures are looking up, so I decided to have the figure who was shooting to be shooting over the ridge, the one with the fixed bayonet behind lower down the mule and his handler to the rear which meant this was going to be my start of the track, the bren gunner move up to support.

The base was made from polystyrene carved and shaped you can see the polystyrene that was used in this next pic.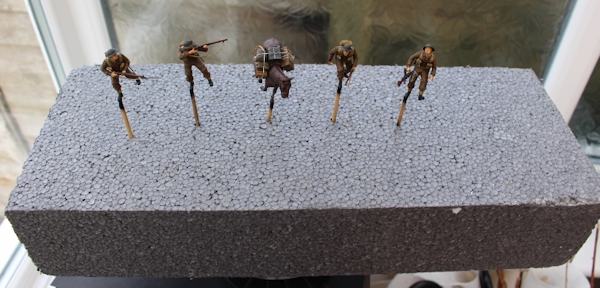 The materials used were as follows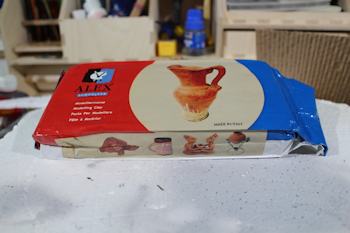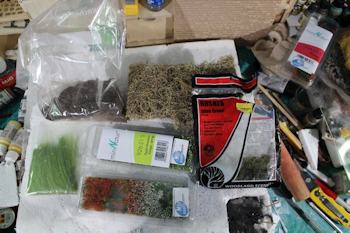 Air dry clay (first pic above)
Cork Slivers
Static Grass Various
Rubber Horse Hair
Grass Tufts
Plant Tufts
Sieved Earth from my garden
Woodland Scenics bushes
Note from Will: Here Glen gives us a really useful technique for making terrain. Coat the polystyrene with PVA Glue, Spread on the Air Dry Clay then use a Hair dry to get a nice crust on it!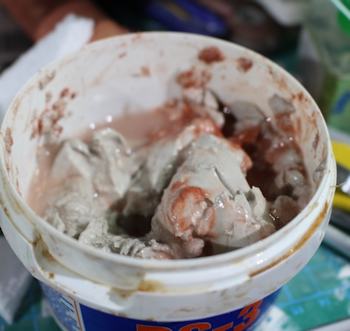 With the air dry clay I always keep a small airtight tub with some in just covered with water. The reason for this is that it is wet enough to spread over like butter, so when you spread it, if you use a hair dryer you can dry it out to for a crust on the top to get your shapes. I always coat the polystyrene with a PVA glue before putting on the clay.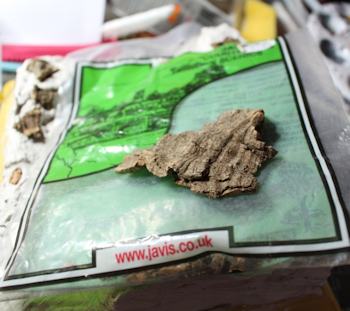 To save clay I inserted the cork rock slivers
The next two pictures show the structure of the terrain and rocks. I first carved the overall terrain shape in the foam then coated it with the air dry clay, inserting the cork pieces.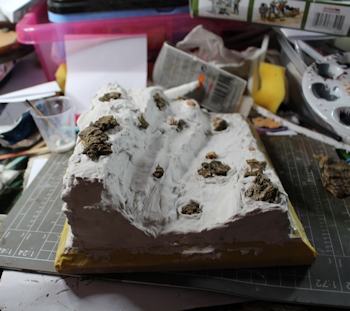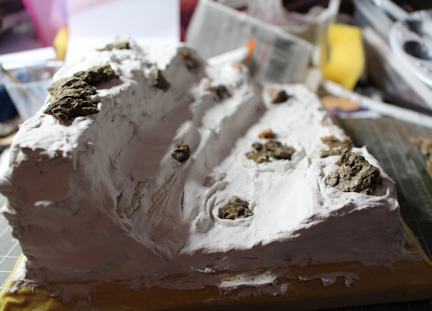 I airbrushed the whole of the clay and cork in a grey primer and then lightly sprayed various colours along with dry brushing, I then used my static grass etc to build up the look etc..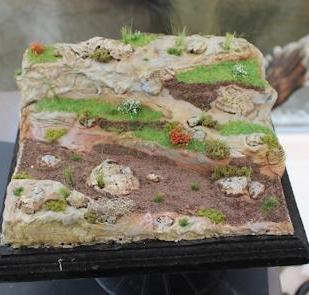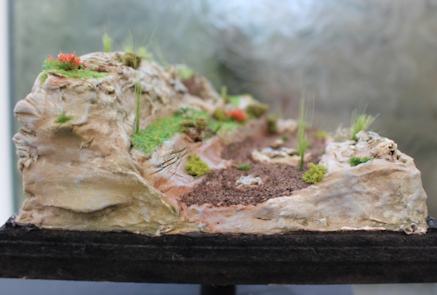 You will notice on the next two pictures whilst the clay was still wet I scored fissures type marks into the clay.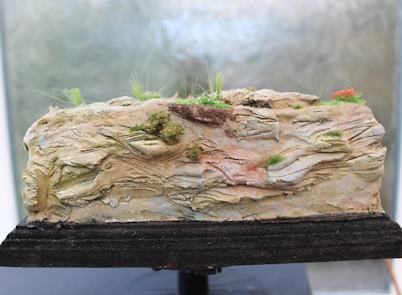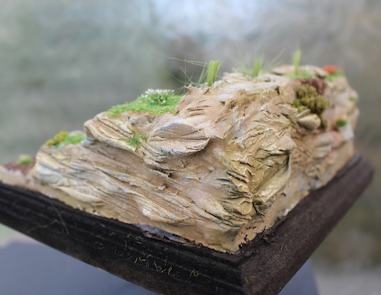 ---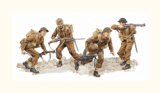 Dragon 1/35 Allied Assault, Monte Cassino 1944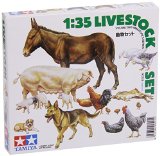 Tamiya 1/35 Military Miniatures Animal Livestock set 35128
Will's Book on Diorama Making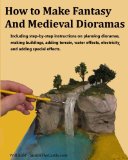 How to Make Fantasy and Medieval Dioramas
This books shows you how to make fantasy and medieval dioramas using many commonly available tools and materials. There are over 100 pictures and illustrations showing you how to make great dioramas in fantasy and medieval styles. Chapters include basics, water effects, terrain tips and special effects like electricity and small motors. Tutorials include how to use foam, plaster of paris and paper mache to make great looking dioramas.