I have a youtube channel with over 700 Videos!


Hi, Thanks for visiting my website. My name is Will and if you have questions
or would like to
contribute projects or ideas you can contact me

Ignite Your Creativity
LEARN HOW TO PODCAST
PODCASTING - It's all the rage and a perfect way for you to express your creativity in a subject that you love. I have put together a tutorial that will take you step by step through the process. You probably have the hardware you need and you can download some free software. See My Tutorial on Podcasting
Diorama's are a great way to express creativity. You work through manys stages of the creative process. You conceptualize then design a scene then you work with the materials to make it a reality. I have a great tutorial that builds a small scale diorama from start to finish. It walks you through all the steps and techniques.


Drawing Course 101
Become the Invisible Man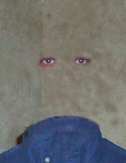 Computer paint programs are a great way to express your creativity. I made this Invisible Man photo from a regular photo of me in a half an hour. I have a tutorial that shows you how to do it step by step.The MU puzzle

Here's a great logic puzzle from the book: Godel, Escher, Bach: An Eternal Golden Braid
It is an amazing book that synthesizes music, mathematics and art. This book is brilliant. When it came out it took the world by storm. If you consider yourself a thinking person you have got to get this book.You will need a pencil and piece of paper to do this puzzle..
Two books to consider
In our world we are taught to push. Get it done. Apply some elbow grease. Sheer force of Will is what it takes. Be a go-getter.
But creativity is different. Sometimes you cannot force it, you have to let it come to you. It is after all a fickle creature. Here are two very different books about inspiring creativity. I have read and used them in my quest for creativity. Each one takes a different approach but neither of them teaches you to force its flow. Two books
The Art of Looking Sideways
There is a great book that I own and really love. It is called: "The Art of Looking Sideways
" It is written by a graphic designer and it is a big hardcover book packed with so much amazing stuff about looking at things, observing things and thinking about things. This is a rare gem. There is one two page section in it that really struck me. Spread across the two pages is a picture of a hand drawn map, kind of like a flowchart. One end of the map is titled "The End of Civilization" The other end is titled: "Love of Creation and Creative Society". The map progress from right to left from bad to good.
The author tells the story of how he came across this map. This is a quote from the book:
"I was working on an exhibition abot the creative discoveries and technological inventions of the twentiety century. One day an unsavory, dishevelled stranger suddenly barged into the studio, said he'd heard about the project, wanted to be involved, slapped a diagram down on the table, and shouted at me, 'that's what it's all about,' and left. I never saw him again. This is his diagram. Maybe he was right?" -Alan Fletcher, The Art of Looking Sideways
If you want to inspire your creativity you have got to get this book. It will open you up. This is one of those books that took me a year to read. I just read and looked through a few pages every day savoring what it brought. Learn more about: The Art of Looking Sideways