I have a youtube channel with over 700 Videos!


Hi, Thanks for visiting my website. My name is Will and if you have questions
or would like to
contribute projects or ideas you can contact me

Final Fantasy Swords
Here are the major swords in the Final Fantasy Series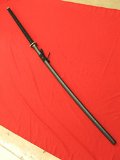 Final Fantasy FF7 Massive 78" Steel Sephiroth Masumane Samurai Katana Sword
EXTREMELY RARE Massive 78" Sephiroth Nodachi Sword
50" Stainless Steel Blade
Black Wood Constructed Saya (scabbard)
Extremely large and unique sword.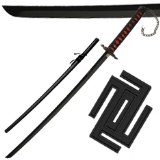 Japanese Anime Ichigo Tensa Bankai Sword Cutting Moon
Overall Length: 40 Inches Blade Length: 27 Inches
Blade: Stainless Steel, High Gloss Black
Handguard: 2.75 * 3.75 Inches
Guard: Stainless Steel, Black Liquid Finish
Includes: Hardwood Sheath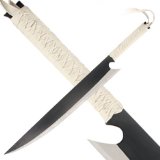 Ichigo Tensa Zangetsu Full Tang Sword
Overall Length: 42 inch
Blade: Full Tang
Two-tone blade: Black and Polished Stainless Steel
Handle Length: 13 inch
Blade Length: 29 inch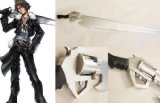 Cosplay Final Fantasy 8 Squall Leonhart Gunblade Wood

The Cloud Sword Cloud wields that enormous sword and now you can too. The one we have isn't as large as the one Cloud carries -if it were it would be too heavy to carry! This one is a full 40 inches long though (that's over three feet!) Learn more on our product page
Cloud Buster Swords are no longer manufactured but they are available on ebay. This link will take you directly to the ebay listings:
---
---