A Wine Glass Terrarium
If you are looking for a small project that won't take too much time to make yet is unique and different a Wine Glass terrarium is perfect. Just a few basic materials and a little creativity is all you need. I had emailed back and forth with a woman (Jenny) who was thinking about doing this project. It's her idea and I just gave her a little advice. Anyway, she completed the project and gave them away as gifts at a Bridal Shower. They really came out fantastic. Thanks Jenny!
Just looking at the pictures will probably give you enough information to make your own but I will go over a few basic terrarium tips to help you out on the next page.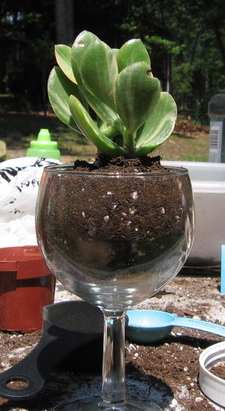 Here is the basic idea for the terrarium. A few potting materials and a cactus or succulent - voila! You are done! If you are new to terrariums this is a perfect project because its small and easy. The container makes it easy too because you don't have much constraint. And using a succulent or cactus means it will be hardy and easy to care for.
You can also use layers of colored sand in this type of terrarium. You just will have to have some consideration for the soil and the nutrition of the plant. I have an idea on how to do this here. Colored Sand In a Wine Glass Terrarium
The picture shows a terrarium that is almost complete. There are a few more touches that will be made to it. I will show you how.
Here are some more pictures: (I love this picture, It shows the nice variety in plants and colors.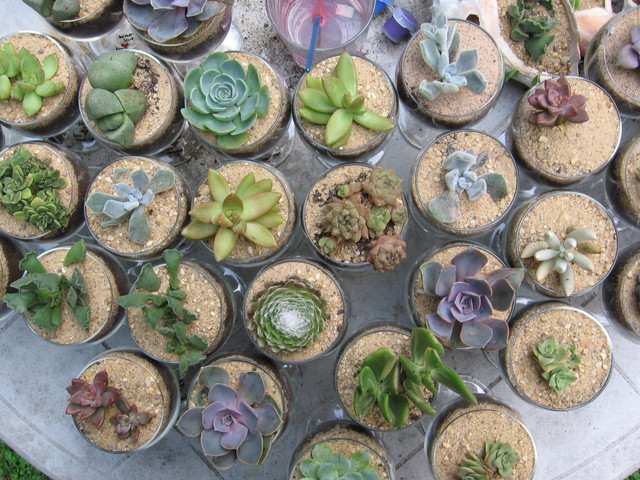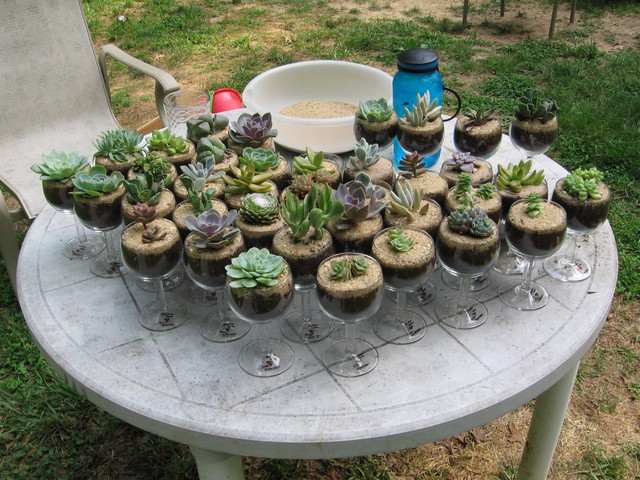 The picture below shows a nice added touch to the base of the wine glass.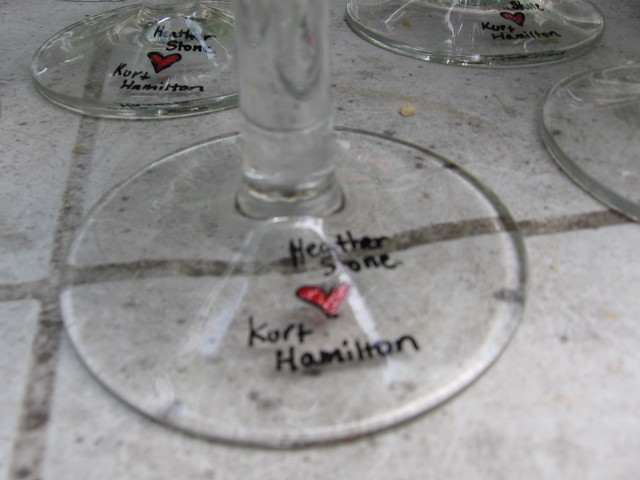 Let's Make this Wine Glass Terrarium