My Terrarium Videos on YouTube!


Hi, Thanks for visiting my website. My name is Will and if you have questions
or would like to
contribute projects or ideas you can contact me

Using Apothecary Jars for Terrariums
Apothecary jars make great containers for terrariums. They are attractive looking, reasonably sized and have a large mouth for easy access. If you want a good looking and easy to make terrarium this is a great way to go.

These pictures and this project was submitted by a web visitor
( Anthony M.) You can visit his website here: Pharosdesign.com
Some information from Mark on these terrariums:
He was going for a rainforest effect (nice!)
The rectangular jars are antiques and the round one he purchased from Target.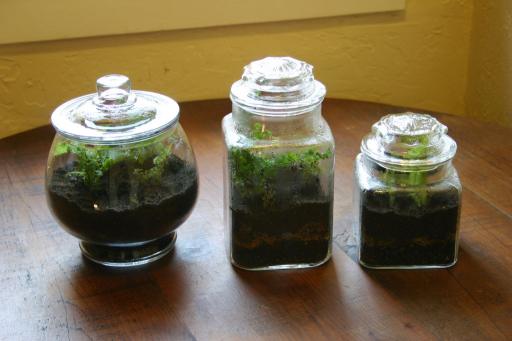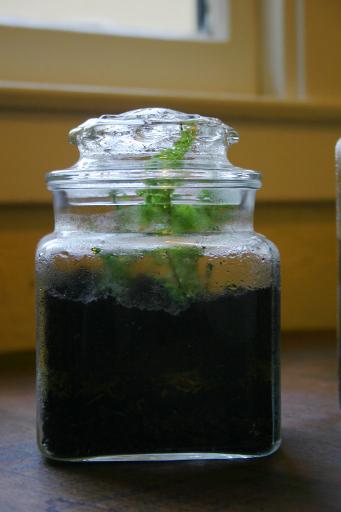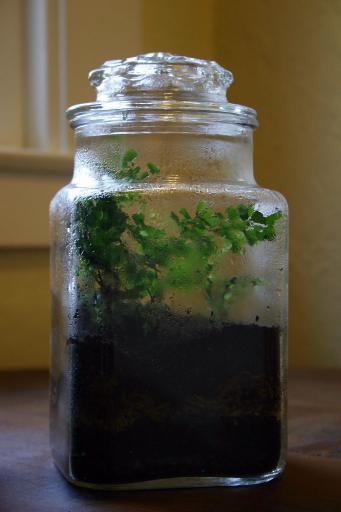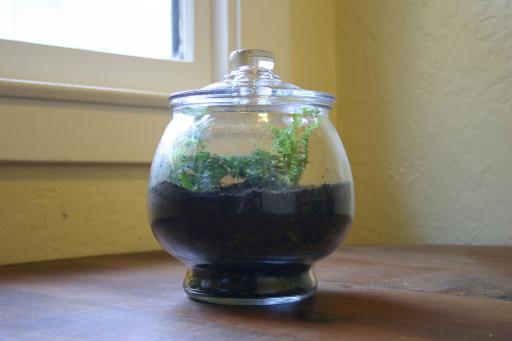 Amazon.com has a nice selection of Apothecary Jars
Book: The New Terrarium: Creating Beautiful Displays for Plants and Nature
In The New Terrarium , Tovah Martin, one of America's favorite gardeners, introduces you to the whimsical yet practical world of gardens under glass-a no-fuss way to bring snippets of nature indoors. Wherever you are, in whatever little time you have, terrariums are the perfect tool for nature lovers and gardeners everywhere.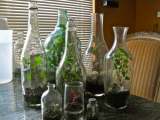 Just a few thoughts on recycling bottles and jars into a terrarium
I Maybe it's a little thing but why not recycle and reuse bottles and jars you are going to throw away by making them into terrariums? Here are a few thoughts on this and a picture of a group of easy to make recycled bottle terrariums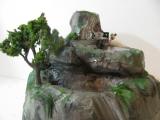 How to make a terrarium waterfall from scratch
I show you how to make a small waterfall that you can put in your terrarium. This is a complete tutorial that even includes a how to video How to make a terrarium waterfall