Terrarium Plants
Almost any type of houseplant can be used for your terrarium. Generally you want them to be hardy and small. Slow growing plants are also desirable so the terrarium doesn't quickly outgrow itself. Lower down on this page I have a selection of terrarium plants you can buy and have shipped from Amazon.com - Not just for your ordinary terrarium though, these are special, exotic or fun plants.
Aesthetics of the terrarium plants you choose
There are several things to consider when choosing plants for your terrarium.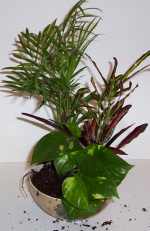 Choose plants of different heights and leaf shapes and choose some plants with a splash of color- Your plants should compliment each other in that they give a nice variety. If all the plants are similar it is a boring arrangement. The picture here is of an arrangement with three plants. There is a nice fern that is the tallest and placed n the back. There is an ivy plant in the foreground. Its broad leaves fill the space nicely. The third plant, offset to the right is a nice plant with red striped leaves.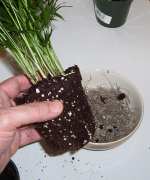 Multiple Plants - When I am shopping for plants I also look for multiple plants in the same pot. This picture here shows an abundance of stalks in the pot. These can be separated and planted in smaller groups or even as individual plants. This gives you good artistic control over your terrarium. It also allows you to get good variety without overcrowding.
So Exactly what plants should you get for your terrarium?
If you require low light plants I have another page devoted to them Low light terrarium plants
I wouldn't worry too much about what exact plants to get for your terrarium. I recommend you get plants that you find pleasing and see what happens. Care for them as best you can and see how they do. You can always remove a plant and replace it with something else. Anyway here are some recommendations to specific plants.
Palm Neanthe Bella
Low light and grows slowly - hardy
Spiderwort
Very durable, needs little care Good Luck Spiderwort - Tradescantia - Dwarf - Potted - 100 OHIO SPIDERWORT (Widows Tears / Bluejacket) Tradescantia Ohiensis Flower Seeds
Swedish Ivy
Very durable low care plant
Bird Nest Sansivieria
Extremely hardy
Irish Moss
Makes nice groundcover Irish Moss - Sagina Subulata - 3" Pot - Hardy
Scottish Moss
Very hardy and good looking Scottish Moss - Sagina subulata 'Aurea' - Very Hardy
Croton
Come in many bright colors but need a lot of light Croton
Pothos
Medium Light , nice shaped leaves Exotic Angel Plants - Pothos Golden
Button Fern
Lemon Button Fern
Pitcher Plant
Carnivorous - nice exotic look Carnivorous Purple Pitcher Plant Sarracenia Purpurea
Butterwort
Carnivorous Carnivorous Mexican Butterwort Plant
Miniature african violets
Adds nice color African Violet in Purple Pot - A Beautiful Gift That Grows!
Rex Begonia
Begonia Rex - Grower's Choice
Cactus
High sunlight and sandy soil Instant Cactus/Succulent Collection - 8 Plants 1
Herbs

Don't hesitate to use herbs like parsley, mint, chives, oregano or others in your terrarium. They tend to be hardy, stay small and often add a little bit of a nice aroma.

Assortment of 12 Culinary Herb Seeds - Grow Cooking Herbs- Parsley, Thyme, Cilantro, Basil, Dill, Oregano, Sage, More

Mini palms
Nerve plant
Peperomia
Pilea (nothing kills this one it seems)
Saliginella
Table fern (a little delicate but not the worst)
Begonia Rex

More Great Terrarium Plants
Here are some terrarium plants that I have purchased from amazon.com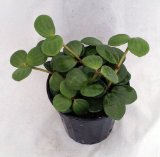 Hope Peperomia 4" Pot - Easy to Grow Houseplant
Peperomia is a wonderful plant for terrariums, it is very hardy and a good first choice.
Baby Tears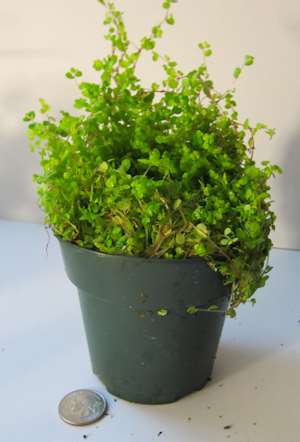 Here is the baby tears that I bought. the quarter gives you a good sense for the size of it and the size of the little leaves.
They are fantastic for terrariums, small leaves and look great.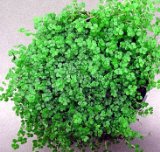 Hirt's Baby Tears Plant - 4" Pot - Helxine - Great Indoor Plant
This is the exact link to the ones I purchased on Amazon.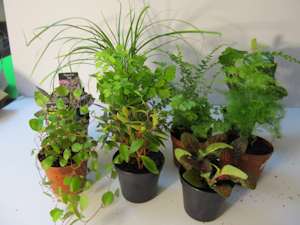 Here are ten terrarium plants that I purchased from amazon. They are in 2 inch plastic pots. There are two sets, a set of five ferns for terraiums and a set of five terrarium plants.
THIS IS FOR ONE REX BEGONIA. Josh's Frogs is proud to offer a variety of mixed Rex Begonias, perfect for growing in a naturalistic vivarium. Begonia Rex - Grower's Choice are a variety of man-made hybrids, grown for their unique and colorful leaves.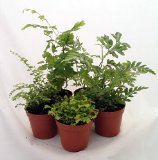 Mini Ferns for Terrariums/Fairy Garden -Assortment of 5 Different Plants-2" Pots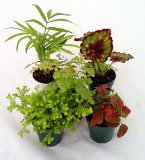 Terrarium & Fairy Garden Plants - Assortment of 5 Different Plants in 2" Pots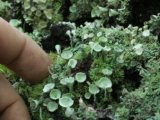 Live Pixie Cup 2 PACK Cladonia for Terrariums Gardens Bonsai Crafts
I absolutely love these little pixie cups. I have them in several of my terrariums.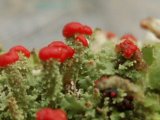 Live British Soldier Cladonia Cristatella Lichen for Terrariums Gardens Bonsai 5 PACK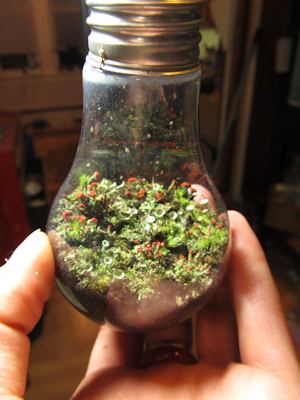 Here is a lightbulb terrarium with the Pixie Cups and the British Soldiers.
You can see the tutorial on how to make this right here: Make a Lightbulb Terrarium
Exotic Terrarium Plants you can purchase and have shipped from Amazon.com
Need some Cactus Plants? Amazon.com has them.
Pots in the Garden: Expert Design and Planting
- Rogers points out that many people have a limited space in which to plant a garden and don't have a lot of time to pursue their hobby. He writes that one of the most space-saving and time-efficient ways to enjoy gardening is to include container plantings...Rogers discusses basic design elements, including color, line, form and mass, spece, and texture. Included are 240 splendid photgraphs." George Cohen, Booklist ( Booklist )

"Rogers points out that many people have a limited space in which to plant a garden and don't have a lot of time to pursue their hobby. He writes that one of the most space-saving and time-efficient ways to enjoy gardening is to include container plantings...Rogers discusses basic design elements, including color, line, form and mass, spece, and texture. Included are 240 splendid photgraphs."
-George Cohen, Booklist ( Booklist )
Complete Book of Cacti & Succulents
- features the history, cultivation, and imaginative use of more than 300 plants -- in step-by-step color stages. This is a feast of in-depth information and eye-catching photography. DK's new line of paperback titles combines all the qualities of its hardcovers with the advantages of the soft cover format. Each of these already popular books will now be available to a large new readership who will delight in the essential elements of every DK title: clarity, educational value, and visual appeal.

RESOURCES
---