The Catapult Game - Storm The Castle!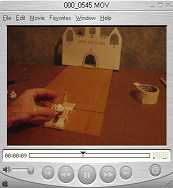 The Catapult game is a fun little game that you can make in an hour. You build a little catapult out of popsicle sticks, build your castle then hurl paper ball projectiles at it. Here is a video of me playing the game. Catapult Game Video
The object of the game: You have ten paper balls to hurl at the castle and the castle has windows of different sizes. Each window is worth a different amount of points, and of course the small window at the top is worth the most. See how many points you can get with your ten paper projectiles.
This Game takes about 90 Minutes to make. The catapult takes an hour and the rest of the game takes half an hour.
How to Make this Catapult Game
What you need: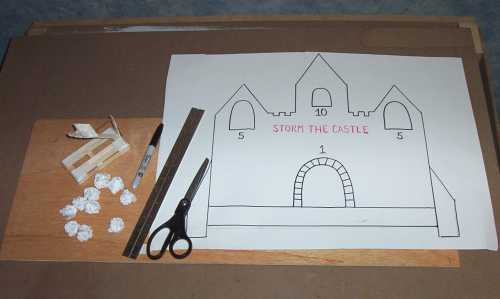 1 Piece of thin wood like paneling or even a piece of stiff cardboard about three feet long and 18 inches wide. This can vary
a piece of poster board about two feet by two feet
marker
ruler
scissors
ten paper balls
masking tape
your catapult, I will show you a bit about how to make this from 9 popsicle sticks, masking tape and a rubber band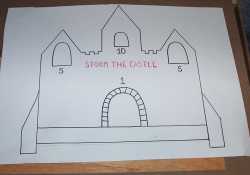 Draw your castle on the piece of poster board. Make the window and door holes different sizes. The big main door is 1 point, the top window is 10 points and the side windows are 5 points. Make the tabs shown on the left and right nice and large. These are needed to assemble the castle upright.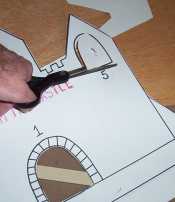 Cut out the castle and the holes for the door and windows.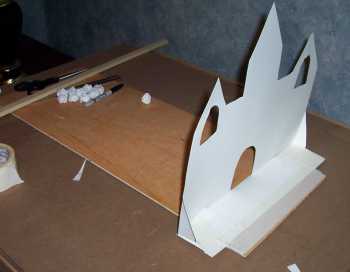 With masking tape fold the castle tabs so it stands up then tape it all down to one end of your battlefield.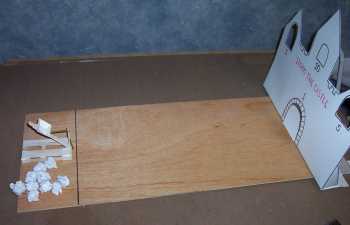 Draw a line at the other end of the Battlefield. This is the foul line that the catapult must stay behind.
And you are ready to go!

A little bit about the Catapult. This catapult is easy to build and uses popsicle sticks, masking tape and a rubber band. I have a little bit about how to make it on this page - The Teeny Tiny Catapult

Can you make one of these catapult games? And will it be a lot of fun? It sure will! I Web visitor made this catapult and game for here six year old son's birthday party and it was a big success. She also has some great tips on how to make it better. The Catapult Game

Popsicle sticks have been a staple of easy and creative fun for as long as there have been popsicles. A little glue, paint or other things can really set the creative wheels in motion. Here is a book of more projects with craft sticks
Look What You Can Make With Craft Sticks: Over 80 Pictured Crafts and Dozens of Other Ideas (Craft)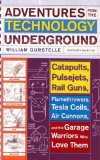 Adventures from the Technology Underground: Catapults, Pulsejets, Rail Guns, Flamethrowers, Tesla Coils, Air Cannons, and the Garage Warriors Who Love Them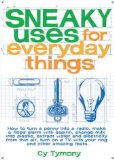 Sneaky Uses for Everyday Things: How to Turn a Penny into a Radio, Make a Flood Alarm with an Aspirin, Change Milk into Plastic, Extract Water and Electricity ... a TV with Your Ring, and Other Amazing Feats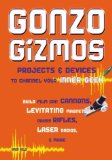 Gonzo Gizmos: Projects & Devices to Channel Your Inner Geek
- It's possible to use optics to roast a hot dog without electricity or a stove; to make a simple radio with just an iron, a few basic circuits and three shiny pennies; and to assemble a simple steam-powered boat with a plastic bottle, a candle, copper tubing and a nail. Of course, only die-hard science nerds would attempt these projects.
---
Kits and More Siege Engine Projects
Another Interesting Project: How to Build a Trebuchet

The Trebuchet was a unique siege engine of the middle ages. It was extraordinarily powerful and was easier for military engineers to build because it used gravity as the energy source. I also have a complete project on how to make the Little Dragon Trebuchet.
Catapults and Siege Engines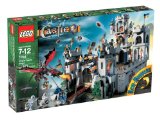 LEGO® Castle King's Castle Siege
- From this mighty Castle, the good King rules over all he surveys - Help him defend the kingdom against the skeleton warriors and their mighty dragon! Firing catapult flings boulders at evil attackers, and moveable walls within the castle help keep the knights safe Moveable walls for multiple build and play scenarios, working drawbridge, firing catapults and oulders and Knock-Down bridge --Includes heroic king and knights, skeleton warriors and constructible dragon --974 Pieces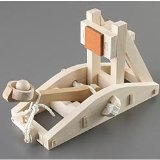 The Desktop Onager: An Awesome all Wood and Twine War Machine
This awesome little machine is the perfect desktop item to enforce the peace in your cubicle or dorm room. It really works!
This all wood and twine machine has no metal parts! Find out how the ancients were able to use nothing but wood and ropes to build machines that could hurl heavy stones great distances.
Simple and easy to build. This kit includes everything you need except for glue and a few simple tools like scissors, sandpaper, a file (a utility knife would be helpful too) and about two or three hours of your time from start to finish.
Designed and made in the USA for better quality, better performance!
Ballista Wood Kit
Tre'bu'het: (tré-buh-shay) a fifteenth-century military engine used for hurling heavy weapons and rocks. Made from high quality knot free Basswood, this Ballista is a great addition to any homemade artillery collection. Inspired by Alexander the Great's Artillery of the Macedonian Soldiers, this ballistic firing machine is a working model easily assembled from pre-cut and pre-drilled pieces. Includes laser cut plywood wheels. A fun group or family project, once completed you and your friends and family will be experiencing the thrill of flinging projectiles like those medieval machines, but focusing on height, velocity, and distance rather than on knocking down the enemys fortress. For the truely daring, you can alter characteristics of the trebuchet such as the mass of the clay, the string length, or the amount of the counterweight and can see how the results are affected. You will also see these concepts in action: levers, inertia, counterweights, friction, and more. This kit includes all materials for construction -- Size: 11-1/2" long, 9" wide, and 5-1/2" tall. Ages 16 and up, 10-16 with adult supervision.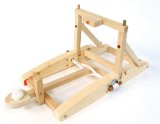 Catapult Kit
- Lay Siege To The Doghouse! Right after you build your own working medieval catapult. All you'll need is glue, scissors and a steady hand to construct this wooden, Canadian-made siege engine kit. The finished catapult stands 6" tall x 5" wide x 10" long and will toss assorted stuff (meatballs?) 15 feet or further, depending upon the stuff. Comes with detailed instructions. Note: Please don't propel small mammals, and please don't put anyone's eye out.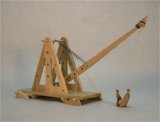 Science Project Experiment Catapult Kit (S.P.E.C.K.)
The Ultimate Science Project Experimenter's Catapult Kit! It's fully adjustable, multi-configurable and repeatable. It's a perfect model for learning the scientific method! All in all, there are more than 400 different configurations and tuning options possible with this kit. Suitable for hundreds of experiments and learning opportunities. The completed frame is 14.5 inches long, 7 inches wide and 11 inches tall. The arm measures 20.25 inches long with multiple axle and power attachment points. This machine can hurl projectiles up to 40 feet, depending on configuration, tuning, and lots of other variables! What you can learn: This kit provides a real world, hands on example of many aspects of basic physics. It exposes the student to concepts of mechanical advantage, levers, gravity and energy, to name a few. It can demonstrate the storage and conversion of potential energy to kinetic energy through levers, and it is equipped with optional wheels, to demonstrate conservation of momentum. All in all, the concepts of efficiency, power and work can be demonstrated and applied. This kit is useful for teaching engineering, science, design of experiments, problem solving and cause-effect relationships. It was designed to get students to think about physics in a real world, tangible context. Theories can be made and tested; this process, and analyzing why the observed results occur can ultimately lead to other, more advanced concepts in physics, mechanics and mathematics. Analyzing the data can make use of statistical methods from basic averages to much more advanced topics if desired. With 18 pages of instructions including assembly of every basic configuration, suggested experiments, tuning guidelines, independent and dependent variables to record and measure, data tables, historical information about trebuchets and catapults, and more, it should be easy to get started with this Ultimate Science Project Kit!
What good is a catapult if you don't have a castle to attack!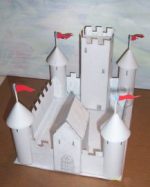 I have another project you might like. It is the Paper Castle and it has everything you could want in a castle making project including all the art work you can download. You just follow the instructions and make it yourself with some glue and cereal boxes. Build a Paper and Cardboard Castle It also has a learning sheet that helps to learn about castles when you are building it.