How to Make a 1/72 Scale WW2 Tank Diorama
This is a comprehensive tutorial that shows you how to make a World War 2 diorama in the 1/72 scale. This tutorial uses some store bought materials like tanks and miniature figures but it also gives you a lot of great tips on how to improvise materials. I will take you through the entire process of making a WW2 tank diorama including showing you tips and techniques for assembling the tank models.
About the Scale
The scale of the diorama is one of the most important decisions you will make and you should decide on this before you purchase anything or start building anything. The larger the scale the better the detail and the larger the diorama. I use 1/72 scale in this tutorial because it is small, easy to work with and less expensive. All of the techniques I show you in this tutorial can be used for any scale at all.
In This Diorama I use several plastic models including a Sherman Tank and a Tiger Tank. I have short tutorials on how to make these tanks here:
| | |
| --- | --- |
| Here is a brief tutorial showing you how to make a 1/72 Scale Tiger Tank Revell Model. This tank is part of my Tank Diorama project: Making a Model Tiger Tank | 1/72 Scale Sherman Tank - This is a brief tutorial on making this Revell Sherman Tank. This is part of my How to Make a WW2 Tank Diorama Tutorial. The Revell 1/72 Sherman Tank Model |
Text goes here
---
How to Build Dioramas
- Learn everything you need to know about making your dioramas look real! This fantastic revised edition will show you how with new projects, new photos, and expert tips. Includes painting, weathering, and detailing tips for figures, aircraft, vehicles, and more! 290+ photos with color throughout; 41 illus.; softcover.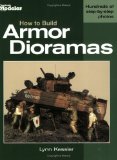 How to Build Armor Dioramas
- Award-winning modeler Lynn Kessler leads, photo by photo, through the steps of building detailed armor vehicles and displaying them in a realistic scene. Topics include beginning and advanced kit assembly, designing a diorama concept, modeling and painting figures, finishing details and more. Perfect for beginner to advanced modelers.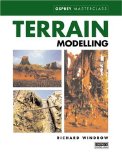 Terrain Modelling (Modelling Masterclass)
- This title helps modellers who wish to display the results of their efforts to the best advantage in a diorama. This book provides detailed information on how to create many different types of terrain; the paints, glues, tools and materials that will be of help to the modeller; and how these can be obtained both in Europe and the USA. Illustrated with some 200 photographs and written by a master of diorama modelling with a lifetime's experience, this book provides the essential and invaluable guide to the materials and techniques needed to create top quality terrain for anywhere from Ancient Rome to the Western Front.