WW2 Dioramas from Kits
Here are some really nice dioramas that were come from a variety of kits. These were built by Steven. My thanks to him for submitting the pics. And they are a good example of how you can add to a kit to enhance how it looks or how you can build a nice diorama around the kit. I will take a closer look at these and give you some pointers.
These next two pictures are of a Tamiya 1944 arnhem kit. And Steven enhanced it in a few different ways. He added the figures from his spare box and he scratch built the road with milliput modelling putty (Superfine White Milliput Epoxy Putty
) and the barrel and bricks are all hand built from Plaster of paris. This is a great example of how you can really enhance a diorama kit.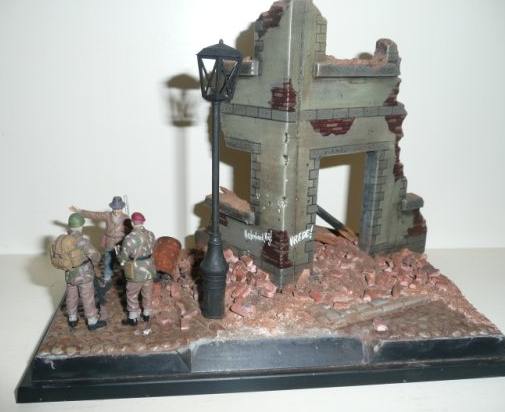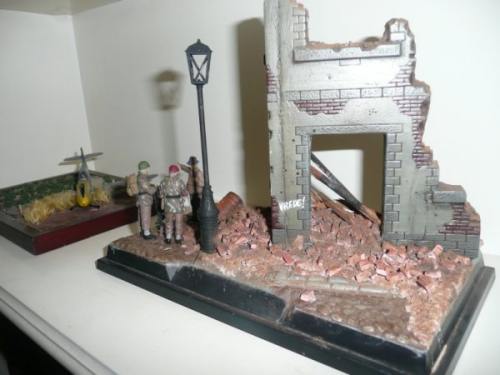 The following picture is of a Spitfire and it is mounted on a basic diorama display board. It looks really nice. This is a very fun way to display a project. I really like this kind of project because you put a lot of time into building the model and you want to display it in a really attractive way.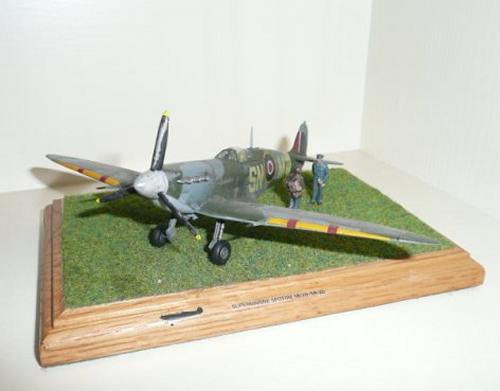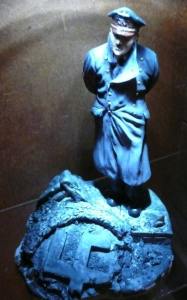 And here is a model that steve painted.
RESOURCES
---
Tamiya 1/48 Spitfire Mk.Vb - w/R.A.F. Crew (Limited Ed.)
-
This is the 1/48 scale Supermarine Spitfire Mk.Vb / with 7 Royal Air Force Crew Figures from Tamiya. / Suitable for Modelers Age 10 and Older.
FEATURES: Includes 7 highly detailed ICM figures in various poses. Various accessories including work table and gas cylinder lines. / Detailed landing gear / Multi-part canopy may be posed open or closed / Highly detailed cockpit with accurate instrument panel, seat, control / stick, rudder pedals and sculpted pilot figure / Detailed instructions.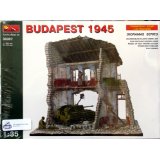 MiniArt Diorama Bases on Amazon
- A company called MiniArt makes a lot of great looking diorama scenes and bases. And they are available on Amazon.com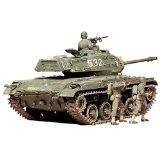 Tamiya Models and Kits
- Amazon.com has lots of Tamiya kits ranging from tanks, figures, accessories, troops and buildings.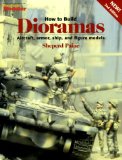 How to Build Dioramas (Book)
- Learn everything you need to know about making your dioramas look real! This fantastic revised edition will show you how with new projects, new photos, and expert tips. Includes painting, weathering, and detailing tips for figures, aircraft, vehicles, and more! 290+ photos with color throughout; 41 illus.; softcover