Ryan's World War 2 Painted Soldiers
This is a series of pictures submitted to this website by Ryan. He and his grandfather are building quite a remarkable WW2 diorama and he, of course, needs to have some nice painted soldiers for it! These pictures are of the painting in progress. You can also see the diorama here: Ryans' ww2 Diorama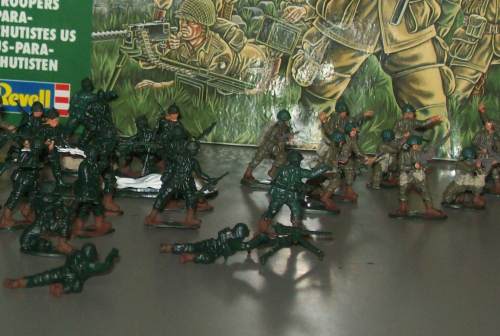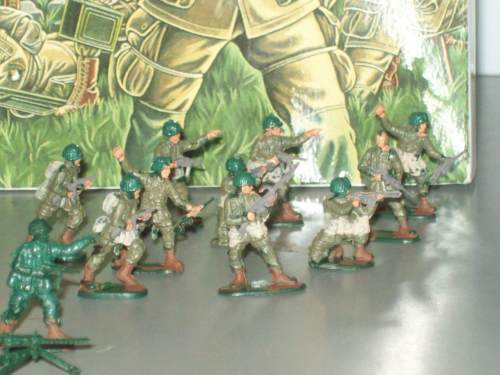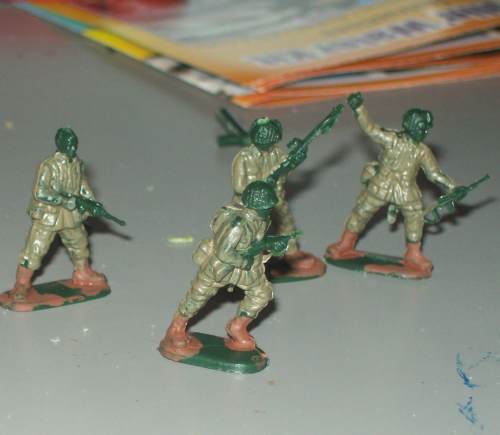 RESOURCES AND MORE
---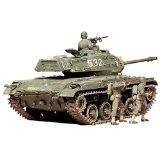 Tamiya Models and Kits
- Amazon.com has lots of Tamiya kits ranging from tanks, figures, accessories, troops and buildings.
How to Build Dioramas
- Learn everything you need to know about making your dioramas look real! This fantastic revised edition will show you how with new projects, new photos, and expert tips. Includes painting, weathering, and detailing tips for figures, aircraft, vehicles, and more! 290+ photos with color throughout; 41 illus.; softcover.
Custom Search
Types of Dioramas to Make
STORES
Plastic Models
Check out the Diorama and Miniature store
*Short Diorama Tutorials*
OTHER PROJECTS
Make a cardboard Samurai Sword
Make a Cardboard Medieval Shield
How to make a fantasy shadowbox
---------

All Materials, unless otherwise stated are Copyright©2001-2014
Kalif Publishing and StormtheCastle.com


Hi, Thanks for visiting my website. My name is Will and if you have questions
or would like to
contribute you can


---------