Ryan's World War 2 Diorama
Here are a series of pictures of a WW2 diorama that was made by Ryan and his Grandfather. This isn't a completed work yet and he still has more plans for what he is going to do with it but there are some great examples of how he improvised terrain and other things. For example, he made the tank barricades out of painted tooth picks. He bought a basic diorama kit and used it to make the trees and bushes. (He is also in the process of painting the miniature soldiers and you can see those pictures here)
And, I really like the size of this diorama. Working with something this size gives you plenty of room to try al kinds of neat things.
So, look at some of the things he did and be creative. You can use all kinds of materials, paints and more.
Here are some awesome tips that Ryan offers us about how he made this diorama:
In stead of using paper towels in plaster, i painted plaster right on to the styrofoam. This allowed for uneven terrain and bumps in the road.
The hill was made out of cardboard and news paper. I covered it with cheese cloth and then painted it with the plaster.
For the road, i spray painted in to a cap to a potato stix can. I painted that onto a path. When it dried, I coated the road with polyeurothane and poured sand onto that.
To make the grass i covered the road and pond with paper then sprayed the entire diorama with green spraypaint. Then i did the textures from the kit.
To save the foliage, i simply painted a tree white to give it a dead effect. I put a little bit of foliage to make it look more realistic.
Most of the Diorama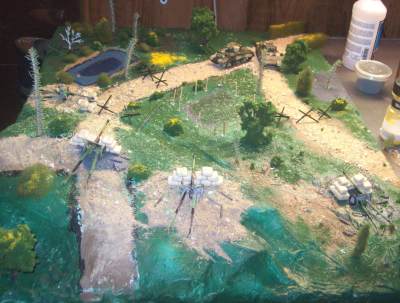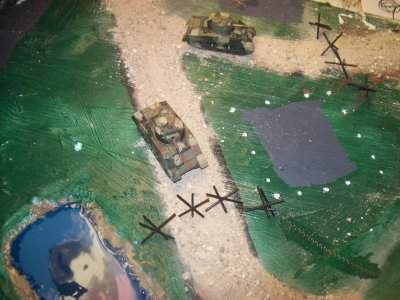 One of the tanks - painted in camouflage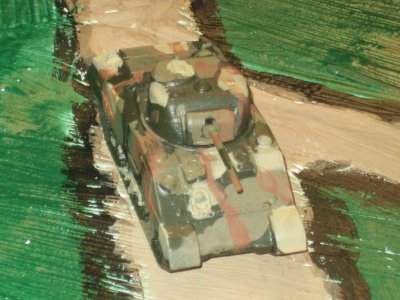 The Miniature Tree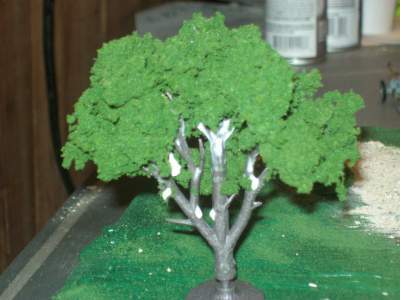 The Tank Barricades made out of toothpicks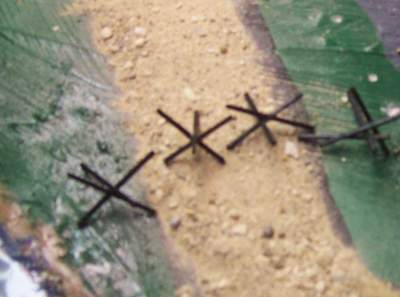 The Cannon emplacement with barbed wire around it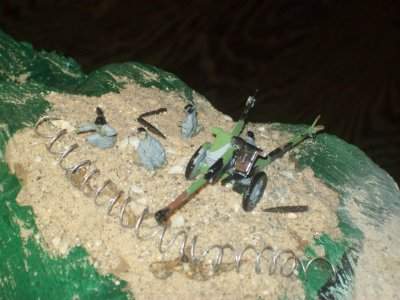 RESOURCES AND MORE
---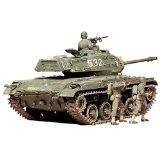 Tamiya Models and Kits
- Amazon.com has lots of Tamiya kits ranging from tanks, figures, accessories, troops and buildings.
How to Build Dioramas
- Learn everything you need to know about making your dioramas look real! This fantastic revised edition will show you how with new projects, new photos, and expert tips. Includes painting, weathering, and detailing tips for figures, aircraft, vehicles, and more! 290+ photos with color throughout; 41 illus.; softcover.